Manchester United pair Jesse Lingard and Anthony Martial have committed their future to the club amid uncertainty over their future. Lingard is yet to sign a new deal at Old Trafford, while Martial has been marginalised this term - yet neither player is ready to leave.
Lingard has made just 10 Premier League starts this season but goals in the recent EFL Cup final win over Southampton and league victory at Middlesbrough have acted as a timely reminder as to his quality. Chelsea and Tottenham Hotspur are reportedly monitoring discussions over a new deal, but their overtures might be in vain.
"It's still ongoing talks at the moment," he said, according to ESPN. "I enjoy playing for Man United and my heart is at Man United. You have to battle for your place and it makes you more hungry to train on the training pitch: you know when you get your chance, you have to take it. It's always good to have that hunger to try to break into that team."
Having made just 11 top flight starts, Martial's future at Old Trafford has also been scrutinised. Paris Saint-Germain have been linked with cutting short the Frenchman's spell in English football but speaking to club magazine Inside United the 21-year-old insists he has no desire to leave.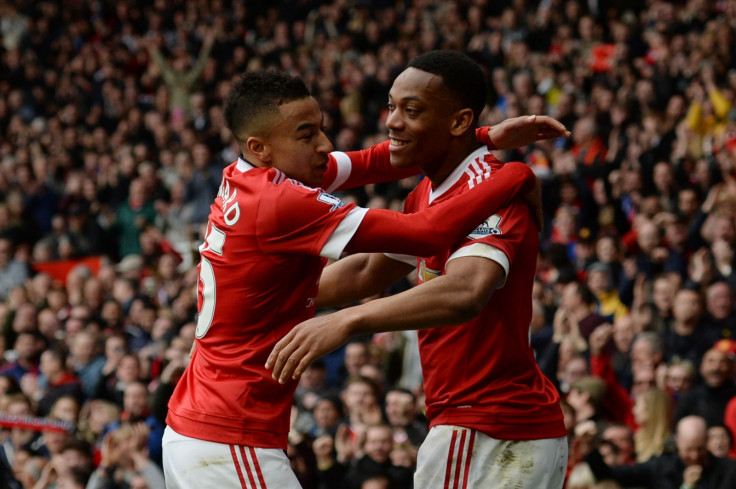 "For me, what's really special here is the supporters," the United striker, who has seven goals this term, said. "They've been really outstanding with me. I think that's what goes a long way to making me feel at home and at ease, and makes me really keen to stay here at the club.
"In France, even if you're one of the best players around, they might begin to boo and jeer you if you go a couple of games without scoring. But here it's just the opposite, they'll try to cheer you on so you might be able to score, and so then you grow in confidence. I think it's just a different mentality. That's why I like the fans here so much."