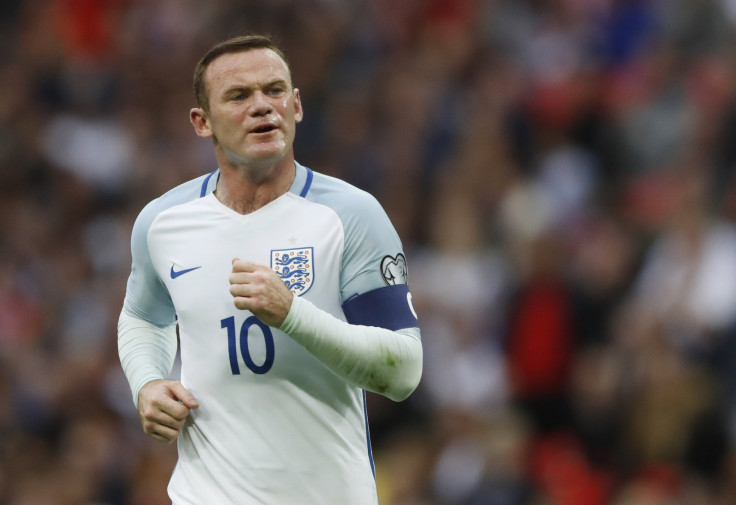 England manager Gareth Southgate says Manchester United striker Wayne Rooney still has a future in international football despite being axed from the Three Lions squad.
Rooney, 31, was overlooked for England's games against Germany and Lithuania, with Southgate citing the forward's lack of game time at United as the main reason for the omission.
Speaking ahead of England's World Cup qualifier against Lithuania at Wembley on 26 March, Southgate said it was premature to discuss a farewell match for Rooney similar to the one Lukas Podolski received for Germany last week.
"He's absolutely [in my thinking]," the England manager was quoted as saying by Sky Sports when questioned about Rooney's future.
"I didn't quite understand why we were talking about tributes when he has still got every chance of being in this team.
"I'm conscious that we'll be talking about Wayne again and I'm hoping to be talking about the players who are here, but there's no reason why he is finished with us."
Rooney is the second-most capped player in England history with 119 appearances under his belt, six fewer than Peter Shilton.
He is England's all-time record goalscorer with 53 goals.
Rooney also skipped an England team meeting that he was invited to attend by Southgate at St George's Park on 20 March.
"It was no problem," Southgate said of Rooney's absence at the team meeting.
"The more important thing for me was those guys felt they'd been invited, which I just said to Harry [Kane].
"The important thing wasn't that they couldn't come – it was important that they felt part of the group.
"We need a bigger squad. It just means I'll have to put a few more miles on the clock going round and seeing them."
Rooney has been linked with a summer move to boyhood club Everton, with Toffees manager Ronald Koeman confirming his interest in bringing the striker back to Goodison Park last month.