As a petition seeking to get Jesse Williams fired from Grey's Anatomy gains momentum, Shonda Rhimes has let the the world to know that only she has the power get rid of him. Days after Williams delivered a moving speech at the 2016 BET awards, the 34-year-old actor was hit with allegations that his rhetoric was 'racist' against white people and incited hatred against law enforcement.
The Change.org appeal, started by Erin Smith, demands that the ABC network, which airs Grey's Anatomy, make a stand against his remarks, comparing the situation to the 2007 firing of Isaiah Washington following his use of a homophobic slur.
"If this was a white person making the same speech about an African American, they would have been fired and globally chastised, as they should be, but there has been no consequences to Williams' actions," it reads.
"There's been no companies making a stand against his racist remarks and no swift action condemning [of] his negative attitude. Why was Burke's character fired from Grey's Anatomy after his inappropriate homophobic slur, but nothing for Jesse Williams? Why the one-way street? Why the support for a hater? Why the hypocrisy? #AllLivesMatter All humans bleed the same color. #EqualConsequences4RacistBehavior"
In his speech, Williams – who has a white mother and black father – dedicated his Humanitarian award to black women, teachers, students, lawyers and families, while referencing recent victims of police brutality.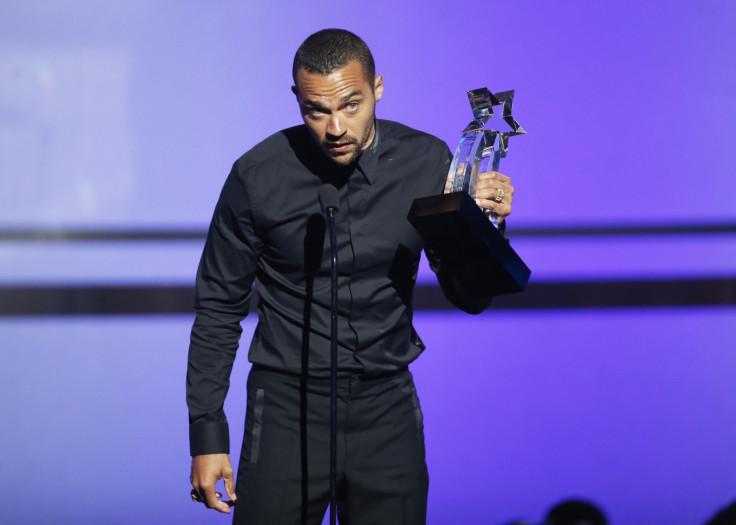 Taking to Twitter, Rhimes showed her support by quoting some of his poignant words. "In woods. Far from wifi. Get signal! What'd I miss? Just because we're magic doesn't mean we're not real. @iJesseWilliams' speech. YES"
Amid the brewing controversy, the 46-year-old screenwriter reassured followers that Williams – who has played Dr Jackson Avery since 2009 – was here to stay. She tweeted: Um people? Boo don't need a petition. #shondalandrules"
Although Williams has yet to comment on the petition, which has attracted 5,000 signatures in four days, on 3 July he shared a message with his followers that read: "Do not promote empty people & their tantrums. Pure clickbait to gain followers, attention & money, for themselves, not you. Never you."