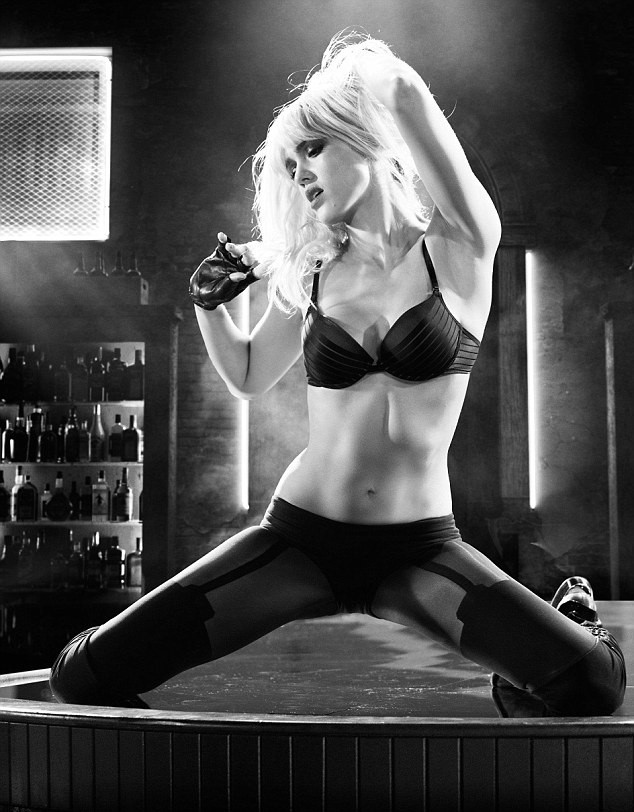 Jessica Alba is to go topless as she reprises her breakout role as a stripper in Sin City: A Dame To Kill For.
The 32-year-old actress who features in one of three promotional stills from the film, is seen striking a provocative pose on a podium wearing only tights and suspenders and a black bra.
It was nine years ago and long before motherhood, that the star was pulled out of obscurity to play young stripper Nancy Callahan in Sin City, the 2005 adaptation of Frank Miller's iconic series of graphic novels.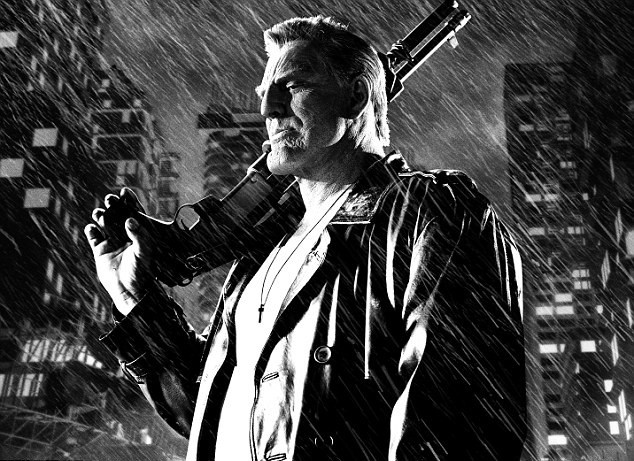 The actress will feature in one of three shorts based on Miller's novels in the film's structured narrative. Director Robert Rodriguez adapted Miller's works A Dame To Kill For, Just Another Saturday Night, The Long Bad Night and the Fat Loss which focused on Nancy's mourning for deceased cop Hartigan, played by Bruce Willis.
Micky Rourke also makes a return for the sequel and is almost unrecognisable as Marv in the second promotional still for the film. He is pictured with a shotgun resting on his right shoulder, as he stands in the pouring rain, a crucifix on a long chain around his neck.
While the character was killed off in the original film, Just Another Saturday Night tells the story of what happened to him after he regained consciousness in a housing project and finds himself surrounded by dead bodies.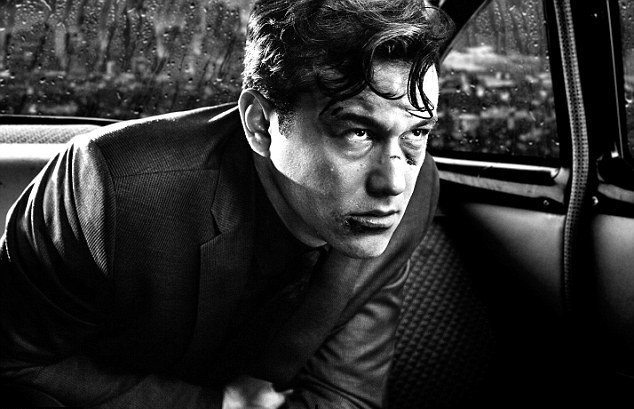 Joseph Gordon Levitt features in the third still as Johnny, a gambler whose luck takes a nosedive in original story The Long Bad Night.
The film also features Powers Boothe, Josh Brolin, Jaime King, Juno Temple, Ray Liotta and Lady Gaga who plays a waitress.
Sin City: A Dame To Kill For releases in the UK on August 29 2014.