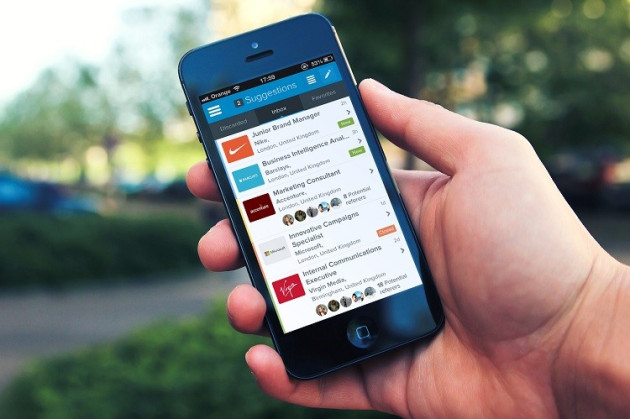 It should make recruitment consultants - those flashy job-finders whose commissioned-based goldmine keeps them in smart suits and sports cars - quiver with fear.
It has access to hundreds of thousands more vacancies, works in real time, lets you know if you have contacts at the firm, and its founders claim can match opportunities accurately to the appropriate jobseekers.
This is Jobandtalent, an algorithm-based recruitment platform that analyses a candidate's linguistics and social connections before trawling the breadth of the internet to find matching job opportunities and delivering straight to your inbox as and when they appear.
"We saw in the market a common pain for every single professional," Juan Urdiales, co-founder of Jobandtalent, tells IBTimes UK.
"It's quite common to miss a lot of jobs that can change your life during your career."
A colleague may move onto a fantastic opportunity, one that would have suited you and which you jealously wave them off to at the farewell drinks - but you did not spot it.
"The reason this is happening is very simple. We don't have time to spend a lot of hours each day browsing on the internet for job opportunities," says Urdiales, whose firm is based in London and Madrid.
"The way to solve this problem is by creating a platform that is capable of reading through hundreds of thousands of job opportunities in the market and match those job opportunities, in real time, with the candidates and the users and the professionals that match those job opportunities."
And so Jobandtalent was created.
In mid-2013, the platform secured €2.5m (£21.7m, $33.78m) of funding from a group of Spanish investors, including fund manager Kibo Ventures, Felix Ruiz (who co-founded the 15 million user-strong 'Spanish Facebook'Tuenti.com), and Alfonso Villanueva (a senior partner at McKinsey & Company).
Wait a minute, the recruitment consultants will say: surely some glorified robot cannot replace the nuance of the human touch?
"We have many more jobs that they have, because we command the whole internet. We have around 300,000 jobs in the UK ... It's a matter of volume," says Urdiales.
"It's a matter of time. With a consultant you can spend a lot of time meeting with them, and getting in touch with them, and sometimes they do not contact you for certain offers because they have a limited time to come back with candidates.
"With our technology it is much easier because there is an automatic contact and an automatic matching every time a job opportunity that is suitable for you."
He concludes: "It's a matter of discovering more [jobs] in a faster and simpler way than traditional recruitment."
Moreover, Jobandtalent extracts social and professional information from your Facebook account so it can identify potential contacts who can offer interview advice, or even get you a foot in the door.
"When we suggest an opening that matches the profile of one of our users, we give that user very valuable source of information - we tell them if they have any contacts in the company through a first or second degree connection," says Urdiales.
There is a reason Jobandtalent uses Facebook over LinkedIn, the professional social network. Your Facebook contacts are much more likely to be family and friends - people who you know personally and are close to - than your connections on LinkedIn. This makes them much more valuable.
In September, Jobandtalent launched a free iPhone app to try and capture the growing mobile jobs market, as employment hunters turn to smartphones for their search.
Part of their funding will be spent on increased marketing in the UK, so expect to hear more from them - especially from your recruitment consultant friends.