The January transfer window in a World Cup year is a little different to the annual mid-season shopping spree. Club requirements remain much the same and players still want to win trophies and increase their earnings, but for a few with grander ambitions, an extra dimension is added to the complex calculations of being bought and sold (or loaned) half-way through season.
Manchester United reserve goalkeeper Sergio Romero has heard Argentina manager Jorge Sampaoli declare that only those who are playing regularly for their club will be considered for his squad at the World Cup in Russia.
But Romero has only started five games this season, none in the Premier League, and seems unlikely, barring injury, to steal David de Gea's slot in United's first XI. Despite his likely appearance in this weekend's FA Cup tie against Derby County, Romero is angling for a move to keep his World Cup dreams alive, but would probably settle for a loan deal, just to ensure playing time. Would Jose Mourinho be willing to lose a key squad member for such a reason? Would the Manchester United boss be willing to carry a recalcitrant keeper if he blocked such a move?
England's presumed tournament goalkeeper finds himself in a similar situation. Joe Hart is already out on loan, from Manchester City, at West Ham United. But a dip in form and the arrival of new manager David Moyes has seen Hart ousted in favour of Spanish keeper Adrián. A move back to the Etihad Stadium would not help given the form of City's current incumbent, Brazilian Ederson, who is having a stellar season between the sticks.
West Ham's Scottish manager says Adrián is his number one – for now – and has indicated he would not put Hart's ambitions over his club's needs: "My job is to pick the West Ham team, not the England team." Should Adrián continue to keep the 30-year-old Hart out of the Hammers' first-team through January we could yet see England's number one looking for a last minute move before the transfer window closes to ensure his World Cup ambitions aren't left hanging by a thread.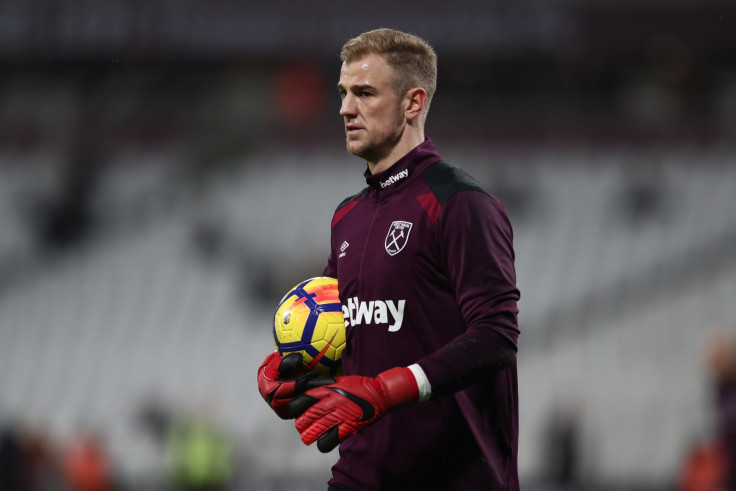 Hart's place has already been jeopardised by his occasional blunders and the arrival of a new clutch of candidates for the national team job, most notably Stoke City's Jack Butland and Everton's Jordan Pickford. Both have spent much of the Premier League season picking the ball out of the net, but mostly due to the chaotic defences in front of them. Sam Allardyce has helped 23-year-old Pickford with that problem at Everton, but Butland faces a relegation dogfight with the Potters. Liverpool and Chelsea are both understood to be interested in Butland, but a move to Stamford Bridge would likely begin as a back-up to Thibaut Courtois and thus stunt World Cup dreams.
Twelve years ago, and with just 13 club appearances to his name, 16-year-old Theo Walcott was named in Sven-Göran Eriksson's squad for the 2006 World Cup. Walcott never made the first team in Germany. He now has 47 caps and has occasionally shown glimpses of the x-factor that Eriksson saw in him, but still hasn't played in a World Cup finals. Walcott might finally be tiring of his role as a highly-remunerated Arsenal bit-part player and may now realise that if he is ever to make it on international football's grandest stage, he needs regular first-team football. A return to Southampton might be just what Walcott needs to resuscitate his Premier League career as much as give him a long shot at inclusion in Russia.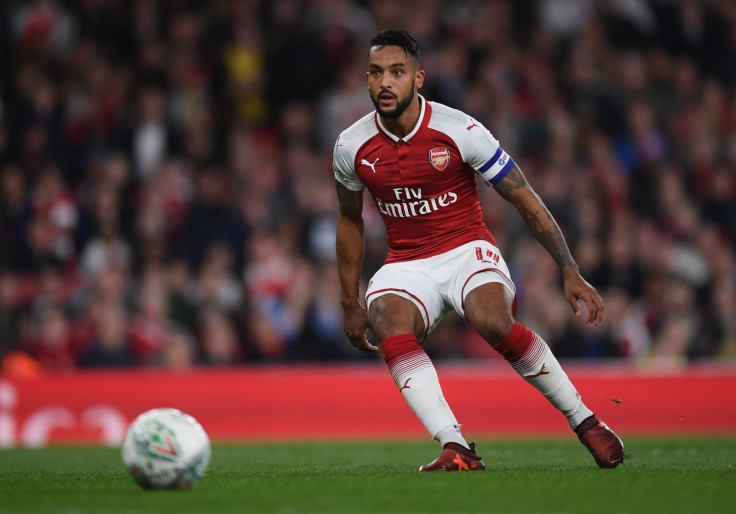 Walcott's teammate Jack Wilshere certainly benefited from a loan season on the south coast. Wilshere is another who seems to have been around for ever but is still only 26 (Walcott is 28). A season at Bournemouth revitalised the midfielder and now he is back in the Arsenal first-team and should he stay fit for the rest of the season (by no means simple in his case) is a clear candidate for the plane to Volgograd in June.
Ditto Alex Oxlade-Chamberlain, whose move from Arsenal to Liverpool last summer and more regular playing time has seen his stock rise in the race to Russia.
Anfield has, however, not been such a good place for Daniel Sturridge to stake his claim for Gareth Southgate's 2018 squad. Sturridge has slipped down the Liverpool pecking order and is understood to be agitating for a move. Southampton and Newcastle United are said to be interested in the striker, but Sturridge's biggest problem may be persuading coach Jurgen Klopp to allow a move. Big clubs can afford to stockpile talent in reserve and the Merseyside outfit are already contemplating loaning out another striker, Danny Ings, to Stoke City. This would mean that Sturridge would probably need to find a club willing to pay around £25m for a permanent move and for Liverpool to find themselves a replacement.
This month could be a fraught time for Sturridge and his dreams: more playing time guarantees him little given the quality and form of the players ahead of him in the England striking pecking order: Harry Kane, Jamie Vardy, Marcus Rashford and Raheem Sterling.
One potential England player has seemingly already given up on the World Cup. Danny Drinkwater just missed out on a Euro 2016 spot and then left Leicester City's first team for a part-time role at Chelsea. Last November, Drinkwater declined a place in Southgate's squad citing lack of match fitness. Little has changed since then which would make him a must for the Trans-Siberian express.
Thankfully for Southgate, most of his playing hardcore are regularly featuring in Premier League action, notably at the big clubs challenging for silverware. Whether this is cause for genuine World Cup optimism remains to be seen.