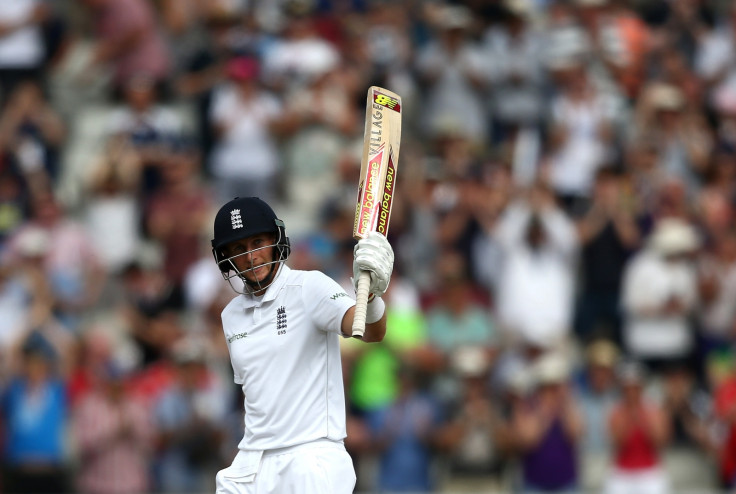 Joe Root ran riot as England took control of their second Test on the second day of action against Pakistan. The Yorkshire batsman racked up 254 runs, a personal Test best, on a dominant day for the hosts, sealing his double century with a sublime reverse-sweep in front of the delighted Old Trafford crowd before his side declared at 589-8.
Chasing a considerable target, Pakistan ended the day 57-4 with Chris Woakes taking three swift wickets before the close of play, leaving England in a wonderful position to hit back after their first Test defeat at Lord's.
Root ruled with the bat for over 10 hours, putting a disappointing series against Sri Lanka firmly behind him with a haul good enough to be the third highest ever recorded at Old Trafford and the third highest ever scored against Pakistan.
He told Sky Sports after close of play: "It was nice to go on and make a big one. Finally, to do it, is a really nice feeling. Scores like this are why we play the game - to make big contributions. The lower scores give you the drive to get a big one when you get in.
"Recently I have thrown it away on a few occasions and I made up for it today. Obviously I didn't score as quickly as I usually do, but maybe that's what I need to do if I'm going to get such big scores."
It could have been a different story however had Younes Khan not spilled at slip-off shortly after passing the 150 mark. Woakes' contribution was also telling, securing just his second Test half century with eight fours and a six before Yasir Shah's catch saw him depart for 58. Ben Stokes meanwhile marked his return from injury with a healthy 34 while Jonny Bairstow (58) also registered a half century before his side declared.
After his dismissal, Woakes was soon back to being a thorn in the Pakistan side, wiping out their top order of Mohammad Hafeez (18), Azhar Ali (1) and Rahat Ali (4). Stokes also removed Younes Khan before the close of play with Pakistan trailing by 532.