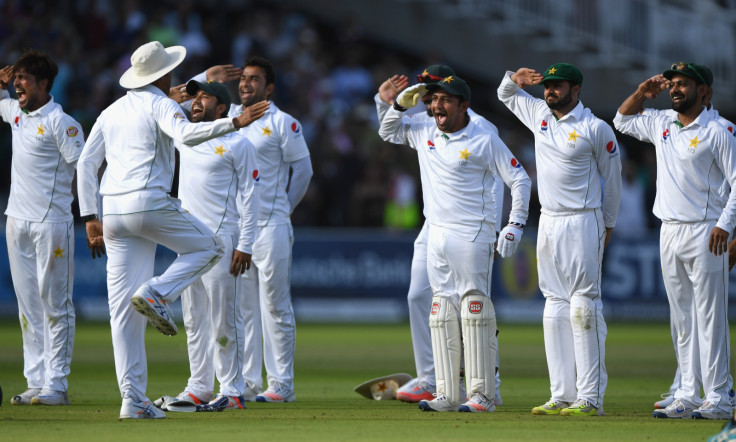 Pakistan and Mohammad Amir earned redemption in emphatic fashion as Pakistan claimed an 75-run victory over England at Lord's to take an early lead in the super series between the two nations. Yasir Shah starred with 10 wickets while evergreen captain Misbah-ul-Haq scored a memorable century for a Pakistan side unified by their desire to rewrite their reputation. Their press-up celebration upon clinching victory, though greatly exaggerated in its hilarity, did have significant motive and highlighted the unity in the squad.
England must respond to that cohesiveness after an uneven display which though it was littered with moments of encouragement, not least Chris Woakes' 11-wicket haul, was never consistent enough to threaten the tourists. The resilience shown by Jonny Bairstow on day four was a sign of the character this team possesses but that asset alone won't be enough to see them stage a comeback in the series. IBTimes UK looks at what both teams will take from the thrilling Test.
James Anderson and Ben Stokes must return for England
The contribution from Woakes, who must now be considered a staple in this England team, and debutant Jake Ball at Lord's should not be underestimated. But the selectors cannot resist recalling two of the country's premier performers for the second Test at Old Trafford.
Anderson is England's leading wicket-taker for a reason and on home turf it is a no-brainer to return him to the team, after he recovered from a shoulder problem. The ECB was right to ensure he played county cricket before returning to the international arena; England need him fit and firing from now until the end of the Test series and there should have been no compromising that.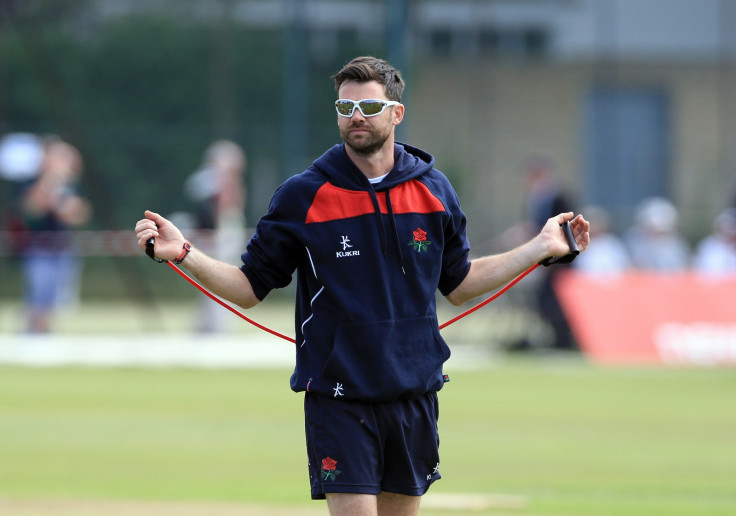 Stokes is back bowling for the first time since undergoing knee surgery and should he convince the England medical team there are no after-affects from his country return for Durham, then he must be reinstalled to the attack. The 25-year-old is an enigma, and makes things happen with bat and ball; you can't keep him out of the match. Even solely as a batsman he cannot be ignored.
Wahab Riaz is the stand-out figure from Pakistan's left-arm trio
Riaz arrived at Lord's very much in the shadows, with the focus on the returning Amir and mercurial Shah. But it didn't take long for England to take notice of his talent. The Lahore-born seamer is a relative latecomer to Test cricket but Pakistan are finally benefitting. His angle of attack had England's batsmen all over the place, and once he had got the ball reserving he was near-enough unplayable.
England's chase saw him at his very best, achieving movement and seducing numerous wafting drives. Few bowlers will finish a match having bowled as well, with poorer figures. His stunning spells were rewarded with just two wickets, in the form of Stuart Broad in the first innings and James Vince in the second, but any continuation of his devilish approach will have England in heaps of problems in Manchester.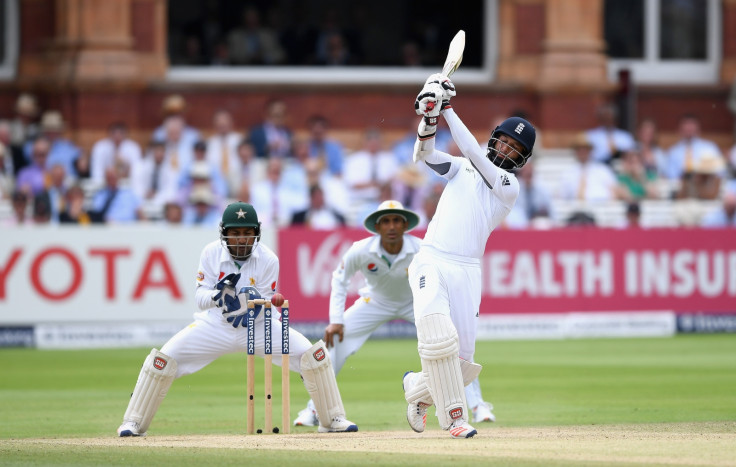 Moeen Ali selection beginning to become default setting
No England batting catastrophe is complete without at least one brainless stroke, and as the hosts chased down an unlikely 283 that honour went to Moeen Ali. The Worcestershire man gave Shah an unnecessary spring in his step when he attempted to launch the ball into the Nursery End, when England were 139 for five, and missed with an ugly swipe.
Given the lack of control Ali offers with the ball [just three maidens from 20 overs] and the runs which follow as a result, his batting has often worked as a single-handed argument for his inclusion. But if the runs, not least the temperament to adapt to a given situation, are not immediately obvious then he quickly becomes an empty shirt in the England dressing room.
It is an over-told tale that England do not have a plethora of spinners to call on, but it might be time to start playing a full-time slower ball bowling rather than one which is part-time at best. Adil Rashid is next in line and must be introduced at least once before the winter tour of India, while Zafar Ansari is the prodigy waiting in the wings.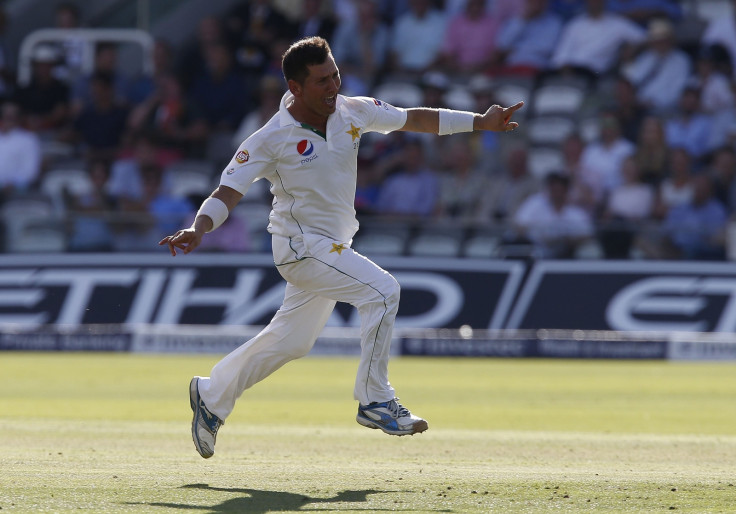 Yasir Shah due a lean spell despite record-breaking start
Now the first wrist spinner to top the ICC Test bowling rankings since Shane Warne, Shah needs no introduction. No player now has more wickets in the long-form of the game after 13 matches, while the record for the first player to a century of victims, which has stood for 120 years, is under threat.
But there will come a time, perhaps though not on this tour with matches at Old Trafford and The Oval – traditional spinning tracks – to come when Shah encounters some resistance and even becomes predictable. Batsman will find weaknesses and it is inevitable that a lean spell in Test cricket will follow.
It is how he responds to that adversity which will undoubtedly define him as a cricketer. Spinners are constantly under pressure to create fresh variations, balls which can play with the emotions of a batsman and warp their minds. The 30-year-old may not need to reinvent himself on this tour, but keeping himself fresh will be key to ensuring any problems do not persist.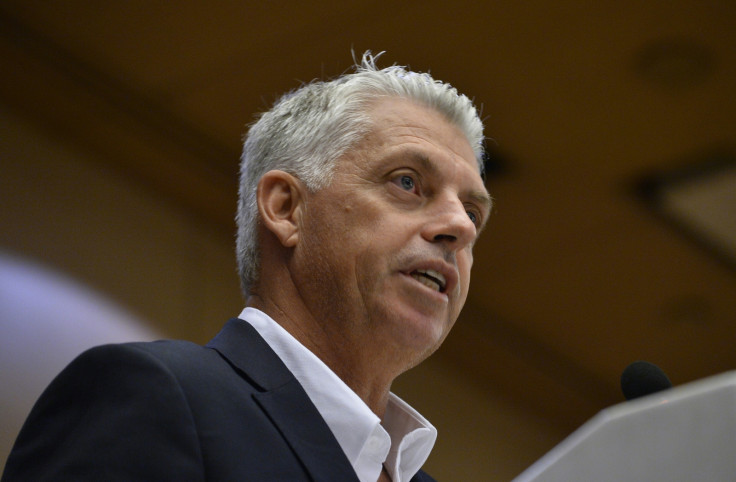 Test schedule must be adapted to allow for titanic clashes
It may have been 14 July; England might have faced Sri Lanka in a series which included three Test matches but nevertheless the first Test at Lord's felt like the start of the international summer. Perhaps because of the withering performance from Sri Lanka during a one-sided tour, but also because this Pakistan team have been handed the right conditions to properly prepare for this series.
While on the one hand it is a travesty that six years have passed since their last visit to English shores for a Test series, their buoyant and energetic performance is testament to their preparation. It showcased what is possible when a country is allowed to meticulously organise themselves, rather than be parachuted into an alien environment.
ICC chief Dave Richardson could be heard across the airwaves during the Lord's Test, and the question on how Test cricket can be preserved was again at the forefront of the debate. At the moment, the Test schedule is bloated and nowhere near as exclusive at it should be. In 2017, England will likely play 11 Tests across 12 months, as well as countless one-day internationals either side of the Champions Trophy. Perhaps a policy of less is more, might be more effective?