Arsenal forward Joel Campbell has dismissed rumours linking him with a move away from the Emirates Stadium and is ready to stay and fight for his place in the starting XI. The Costa Rican forward completed his first full season with the Gunners after joining from Deportivo Saprissa in 2011 and revealed that his intention is to remain with the club for the foreseeable future.
The 24-year-old made 30 first-team appearances scoring four goals and six assists and put in some impressive performances, which saw him move ahead of Theo Walcott in the pecking order. However, the emergence of Alex Iwobi stunted his progress in the latter half of the campaign, but he is ready to fight and earn his place in the starting XI going into his second full season in the Premier League.
The Nigeria international is wanted by his national team as they prepare for the summer Olympics, but the club and the Super Eagles are at odds with Arsenal over his participation in the tournament following his breakthrough with the first-team last season. Should he take part in Rio de Janeiro, he will miss the start of the campaign, which should give Campbell an opportunity to reclaim his place. The Costa Rican forward has returned to pre-season training and is looking forward to the start of the new season.
According to Spanish publication Estadio Deportivo, Arsene Wenger had advised Campbell to find a new club with Villarreal said to be interested in signing the forward, whom they had signed on loan for the second-half of the 2014/15 campaign. The Costa Rican, however, has dismissed the rumours and is looking forward to the new season with Arsenal.
"I have had a good holiday and now I am happy to train, to return strong, to prepare myself well in this preseason for the new campaign for which I have high expectations and I will fight with everything to have the opportunity to play and to show what I can give," Campbell wrote on his official site, as translated by ESPN FC.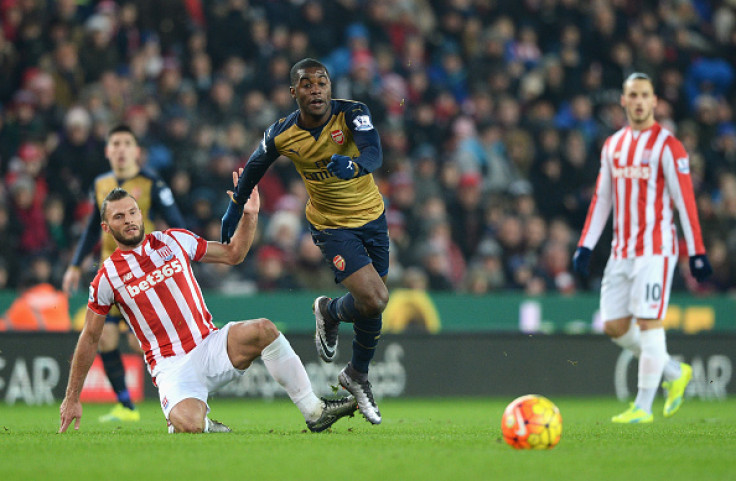 "Last season was my first full season with the team from start to finish and to me it was a very productive time, I played 30 games and that was very important for me and made me mature a lot. I could show what I'm made of, and at last the team and the fans were happy with what I have done."
"There are always rumours, but I don't talk about those things. I focus on doing my thing, which is to train day to day, to fight and to try to give my best."