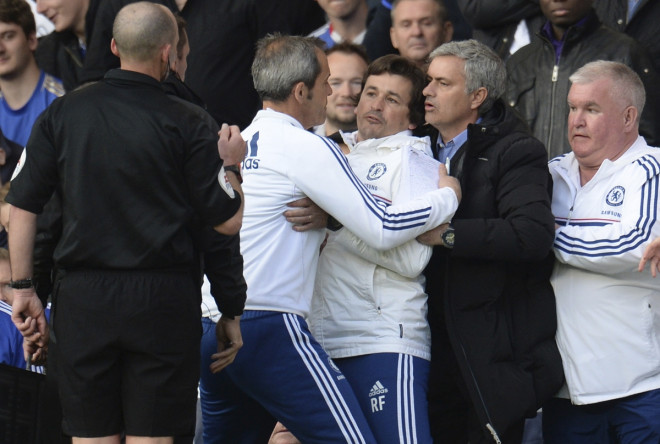 Liverpool legend John Aldridge believes Chelsea manager Jose Mourinho's antics will not have an impact on the Reds surge towards a first league title since 1990.
The Merseyside club sit on top of the table with 80 points from 35 games, leading second place Chelsea by five points. Liverpool host Mourinho's side for the weekend league fixture at Anfield on 27 April.
A win for Brendan Rodgers' side against Chelsea will see them take a lead in their bid to win the title, while ending the west London club's hope of winning the Premier League this season.
The former Liverpool striker is aware of the threat possessed by the former Real Madrid manager and his team. Aldridge says a victory over the Blues will be sweet and it will allow the Anfield club take a "massive step" in the title race.
"I CAN remember writing in this column earlier in the season about how Jose Mourinho's words, and his bizarre antics, are having less of an effect," Aldridge told the Liverpool Echo.
"I just felt that everybody was wising up to him, and that we weren't taken in by his 'mind games' and his other stuff. He was at it again this weekend, with some frankly embarrassing behaviour.
"Both he and his coaching staff should take a look at themselves to be honest, because it was unedifying to say the least. We all know his game. He does strange things to distract from his team's failings.
"And when you lose at home to the bottom side in the league, when you need a win to stay in the title race, then it's easier to create a bit of havoc than to answer the uncomfortable questions which were likely to follow.
"That said, I would never, in a million years, underestimate his ability to get a result. It would be sweet if Liverpool could take another massive step closer to the title this weekend, and in turn end Chelsea's hopes, but it won't be easy.
"It will be another massive test for Brendan Rodgers and his side – but I'd be embarrassed to see a Liverpool manager behave the way Jose does," the Liverpool favourite concluded.