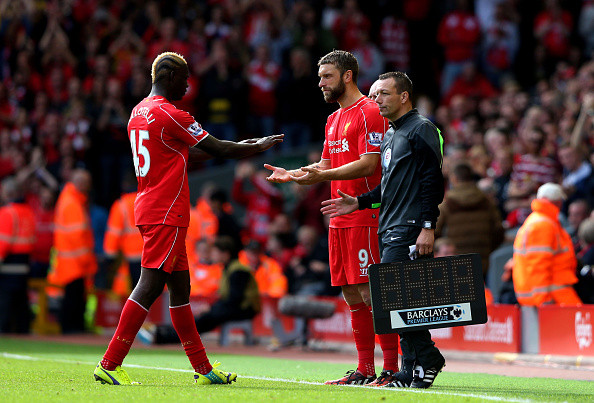 Former Liverpool striker John Aldridge has told IBTimes UK that Brendan Rodgers should pick Rickie Lambert rather than Mario Balotelli against Real Madrid tonight.
Aldridge, who scored 50 goals in 83 games for Liverpool in the late 1980s, believes Lambert offers a touch of the unexpected – and suggests the former non-league player will bring the best out of those around him.
"Up front, I'd start with Rickie" Aldridge says. "I know he's not had much game time, but they won't expect him to play, and he can hold the ball up.
"I'd have Sterling and Lallana out wide and use Lambert to get them into the game. Lambert knows what it's all about."
Aldridge's call for Lambert's inclusion echoes the sentiments of Jamie Carragher, who suggested earlier this week that the former Southampton player should start against Real, despite his lack of experience in European football.
Lambert was widely viewed as a squad player when he signed from Southampton this summer, and has yet to score since his £4m transfer. However many fans believe he is a better option than Mario Balotelli, who has also struggled since his summer transfer and has caused widespread consternation with his general attitude.
Although Real come into the match as overwhelming favourites, Aldridge struck a bullish note when asked about Liverpool's chances, suggesting Rodgers' men have a great chance in front of their home crowd.
"Gareth Bale will be a loss to them" Aldridge said. "If they can keep Modric quiet, Ronaldo quiet, the crowd can be a twelfth man. The referee can get swayed... you never know.
"I've seen teams come to Anfield and crumble on European nights. The atmosphere is hostile and it can affect the opposition. But ultimately it's what you do on the pitch.
It's a mini-cup final... it's not QPR, with all due respect to them, it's Real Madrid and if that doesn't get any of the players going, nothing will.
"They [Real] are leaky at the back. In midfield and up front they're strong, but you can score goals against them."