John McAfee Claims He's Innocent of Neighbour's Murder
Computer antivirus pioneer John McAfee is being sought by police in Belize in connection with the murder of his neighbour and has gone into hiding, claiming his innocence.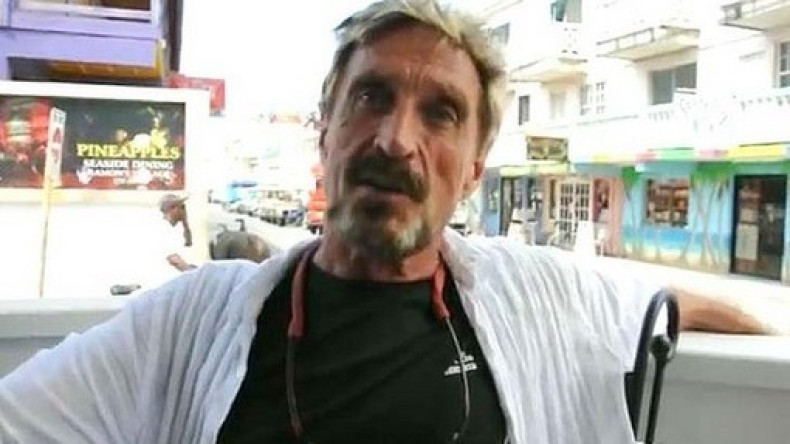 McAfee's neighbour, Gregory Faull, 52, was found dead with a bullet wound in his head on Sunday on the island of Ambergris Caye, just off the coast of Belize. Police went to question McAfee about the murder, but were unable to locate him.
In an telephone interview with Wired on Monday, McAfee revealed he was convinced the police were after him and would kill him if he went in for an interview.
He said he was innocent and that he hid under the sand while the police searched his property. He is currently on the run somewhere in Belize, though his exact location is unknown.
McAfee claims he has nothing to do with the murder nor knows anything about it, except that the neighbour had been shot.
McAfee also expressed concern that he was the real target and that Faull's murder was a case of mistaken identity.
Dogs
One link that can be made between Faull and McAfee was that Faull had made an official complaint against McAfee's dogs just last week. McAfee keeps half a dozen dogs on his property and also has armed guards. According to the millionaire, his dogs were poisoned on Friday.
While many neighbours complained about the dogs, which barked whenever people walk past on the beach, McAfee does not believe any of them could be behind the poisoning, blaming the local authorities instead.
In an email he wrote to Wired on Friday night, McAfee noted some men had arrived on the island in the night and shortly after the dogs had been poisoned.
The head of the Gang Suppression Unit, Marco Vidal, confirmed McAfee was the prime suspect in the murder inquiry, but denied the police had anything against him personally.
'Everyone was scared of McAfee'
According to Gizmodo, since he moved to Belize in 2009, McAfee had become deeply involved with bath salts, a psychotic and hallucinogenic drug.
"He started to get really heavily into this kind of synthetic, hallucinogenic hyper-aphrodisiac. Everyone was scared of McAfee. He was walking around the beach carrying a gun," Gizmodo journalist Jeff Wise, who visited McAfee in April this year told FoxNews.
"His [McAfee's] physical appearance doesn't really inspire you to go over and make friends with him. He's a little scruffy looking," said local real estate agent, Bob Hamilton.
Earlier this year Belize police broke into McAfee's house and arrested the computer expert for unlicensed drug manufacturing and possession of an unlicensed weapon.
However all the charges were later dropped and McAfee was reportedly to sue authorities for false arrest, he claimed to be connected to his refusal to donate money to a local politician, USA Today Reported.
McAfee sold his stake in the company he founded in the 90s' for $100m, to then reportedly lose large part of the sum in the financial crisis.