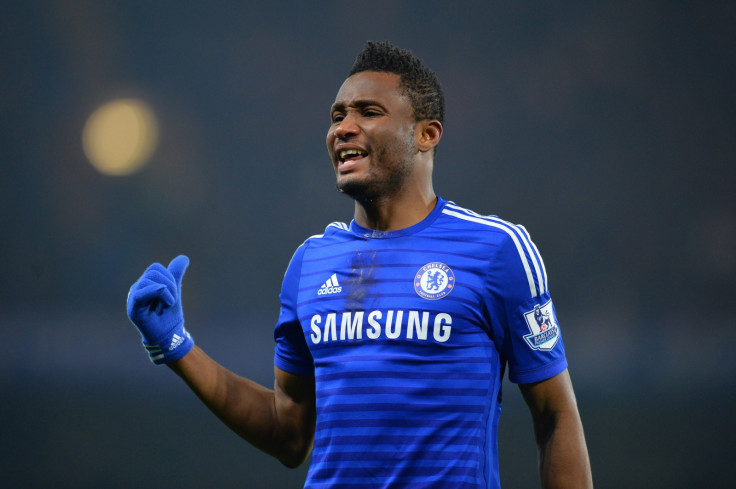 John Obi Mikel has revealed his determination to stay at Stamford Bridge ahead of the new campaign, saying that Chelsea have become a family to him after nine years at the club.
The Nigeria international's future has been under scrutiny in recent times, after the top form of Nemanja Matic saw him reduced to just six Premier League appearances in the 2014-15 season.
In June this year former Sunderland striker Asamoah Gyan claimed the Chelsea midfielder would be playing alongside him at Dubai outfit Al Ain, ending nearly a decade at the West London club.
But Jose Mourinho recently suggested that Mikel still had a place in his plans, ruling out the signing of a new midfielder by saying he already has the Nigerian star as well as Cesc Fabregas, Nemanja Matic, John Obi Mikel, Ramires, Oscar and academy star Ruben Loftus-Cheek in his ranks.
"At this moment we have Matic, Ramires, Fabregas, Mikel, Loftus-Cheek and Oscar. Six midfield players. I have no space for midfield players. No space. So if somebody talks about midfield players it's not true," the boss recently said, as quoted by Standard Sport.
And now Mikel himself has confirmed his intentions.
"I want to stay and the manager wants me to stay. I've got two years [on my contract] here and I'm happy," the Nigerian said to the club's official website.
"I like to be somewhere where I have developed friends and family. It's like my family here and every day I come to work it is like coming in to see my family. I know all the players and all the staff so it's going to be a hard place to leave when my contract runs out but let's see what happens. I want to see out my two years."