Electronic Arts suffered its worst stock price slump in the past ten months as investors reacted negatively to the departure of CEO John Riccitiello.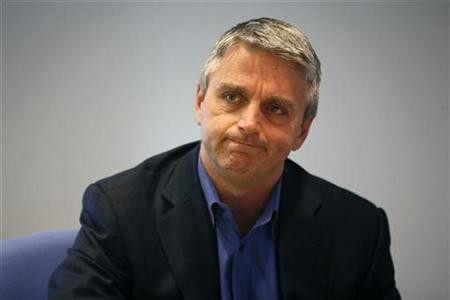 Despite jumping 2.6 percent during after-hours trading immediately after Riccitiello announced his resignation, EA's share price dropped by 8.34 percent, from $18.74 per share to $17.15 on Tuesday.
It marks the biggest single drop in stock price the company has seen since last June when shares fell by 8.76 percent in response to news that significant amounts of players had left EA's online game Star Wars The Old Republic.
The price drop likely comes as a result of a warning issued in Riccitiello's resignation letter and memo to EA employees, saying that the company is likely to come in at the 'low end of, or slightly below' the financial guidance EA issued in January.
At the end of the third quarter, EA speculated that it would generate between $1.15 billion and $1.215bn of revenue for the fiscal year 2013. Its full year results will be announced on 31 March and will show whether or not the company has failed to meet that sales guidance.
Despite the sharp drop, EA's share price is still higher than it was at the beginning of 2013, when it opened on at $14.54.
Riccitiello's tenure as EA CEO had recently been mired with difficulties. Despite the company's successful move into digital and mobile games with titles such as Real Racing 3 and The Simpsons: Tapped Out, sales of Medal of Honor: Warfighter, expected to become one of EA's most popular franchises, were well below expectation, selling only 500,000 copies in its first two weeks on sale.
There has also been controversy around the company's latest game, Sim City, which required players to be always be online in able to play. Problems with EA's servers left many customers and critics locked out of the game for several days and the company has been forced to alter the game to accommodate an 'offline' mode, as well as offer free games to players as compensation.
Riccitiello said he was '100 percent accountable' for EA's problems and that he would step down as CEO as of 31 March. He is rumoured to be replaced by EA's chief operating officer and former head of the EA Sports division Peter Moore.