Riccitiello '100 Percent Accountable' for EA's Problem
EA CEO steps down
John Riccitiello has stepped down as CEO of Electronic Arts sparking a sharp increase in the company's share price.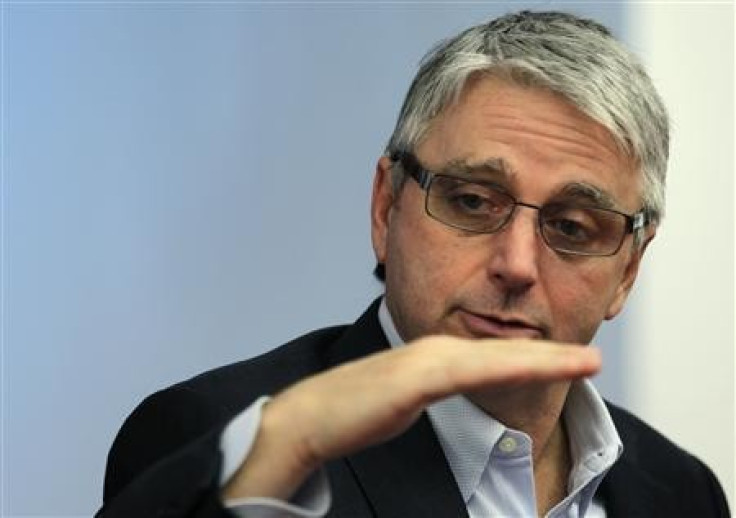 Riccitiello is leaving EA to be replaced on an interim basis by chairman of the company's board, Larry Probst. Following the news, EA's stock jumped 2.5 percent, to $19.18 (£12.69), during after-hours trading, as shareholders responded positively to Riccitiello's departure.
In his resignation letter to Probst, Riccitiello admitted he was accountable for EA coming in below financial expectations for the last fiscal year. As published by Games Industry International, Riccitiello wrote:
"This is a tough decision, but it all comes down to accountability. The progress EA has made on transitioning to digital games and services is something I'm extremely proud of. However, it currently looks like we will come in at the low end of, or slightly below, the financial guidance we issued in January, and we have fallen short of the internal operating plan we set one year ago. EA's shareholders and employees expect better and I am accountable for the miss."
Riccitiello also addressed EA's employees. In an internal memo, published by The Wall Street Journal, Riccitiello said he was "100 percent accountable" for EA's shortfall:
"Personally, I think we've never been in a better position as a company. You have made enormous progress in improving product quality. You are now generating more revenue on fewer titles by making EA's games better and bigger. In a few weeks, I will be leaving EA physically. But I will never leave emotionally. I am so incredibly proud of all the great things you have done, and it has been my honor to lead this team these past six years. After March, I will be cheering wildly for EA from the sidelines."
Despite successfully moving EA into mobile and digital games, with titles such as The Simpsons: Tapped Out and Real Racing 3, Riccitiello's tenure as CEO has not been without its problems.
In October, 2012, sales of Medal of Honor: Warfighter, tipped to become one of the company's most lucrative franchises, came in way behind expectation. Compared to EA's original Medal of Honor game, which in 2010 sold 2 million units in two weeks, Warfighter was only able to shift 500,000 copies worldwide after a fortnight of being on sale.
Following the poor figures, EA elected to shelve the Medal of Honor franchise, with chief creative director Richard Hilleman explaining at the DICE summit that EA "had some things we should've done better...it was an execution problem."
More recently, EA has faced controversy and consumer outrage over the botched launch of Sim City. The game's infrastructure requires players to always be connected to the internet, however, critical problems with EA's game servers left many players locked out from Sim City for days after the game launched.
The problem was so severe that it led some players to send a petition to The White House demanding that EA refund all purchases of Sim City. Though the company has declined to return customer's money, it is now offering free copies of other EA games, such as Battlefield 3, as compensation.
However, despite these problems, analysts have pointed out that Riccitiello's time as CEO to EA has, in the long-term, been beneficial to the company. Speaking to Game Industry International, Doug Creutz, of analytics firm Cowen and Company said:
"Riccitiello's reign has often been a difficult one for the company; shareholders have seen EA's stock lose more than half its value since he became CEO in 2007. The company has missed earnings guidance on a semi-regular basis and ceded market leadership to Activision Blizzard. We think the first half of Riccitiello's term was marked by flawed strategy while the latter half was impacted by spotty execution.
"[However] we do think Riccitiello is leaving the company better positioned than it was when he became CEO and certainly in much better shape than it was 4-5 years ago. The company's core line-up is now focused down to a manageable amount of solid franchises, buttressed by increasingly successful downloadable content offerings, while the company's mobile business is number one in the US and appears to be gaining meaningful momentum."
As reported by Bloomberg, EA's chief operating officer Peter Moore is now the most likely candidate to become CEO. "It's his to lose," said Edward Woo, an analyst at Ascendiant Capital Markets.
© Copyright IBTimes 2023. All rights reserved.