Terry Debate Continues As Hearing Scheduled For After Euros
Football personalities come in to criticise and back Terry over racism row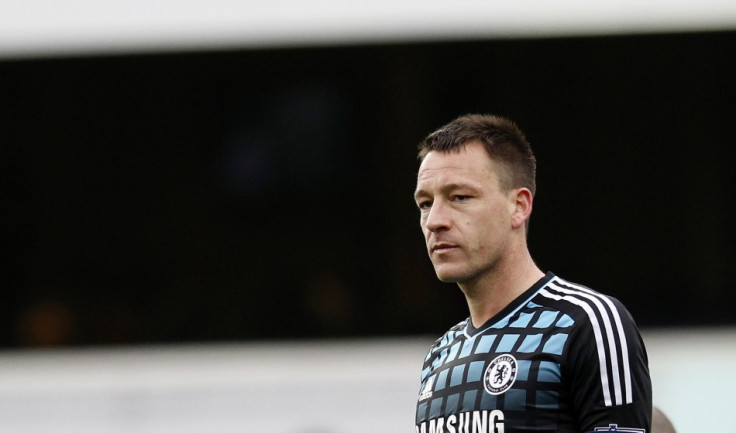 John Terry's critics have insisted that the England skipper should step down as captain of the international side, in the wake of his hearing being postponted until after the Euro 2012 Championships.
Reading striker Jason Roberts and Damian Collins MP, a member of the House of Commons Culture, Media and Sport Select Committee, both voiced their disapproval of Terry being captain for England on twitter, with Roberts writing: "Innocent until proven guilty. But should John Terry remain as England capt through the Euros? I can't see how he can."
"Believe me...the Dressing room at the Euros will be TOXIC unless the correct decision is made..!!!"
Meanwhile, Collins insisted that even though Terry is still eligible to captain England in the 2012 Euros, he should be removed from the position until his verdict is decided by the court.
"John Terry should stand aside as captain until the case is resolved, and any doubt either way removed," he said.
But the 31 year old has found an unlikely backer in Swansea manager Brendan Rogers, with the former Chelsea Academy coach insisting that Terry isn't a racist, despite the charges that have been brought against him.
"I always found his communication open. He is a lover of football and he is happiest when he is on the field or with his family, and I have nothing but high praise for him as in that period when I was there he was a real icon for the football club on and off the field. I found him a terrific man," he said, as reported by Sky Sports.
"From my experience of knowing him quite well over that period of time I would say he is not a racist.
"He is a strong personality, John is a good man and from my time knowing him, and what he is being talked about in terms of the charges against him, I can safely say in my period of time working with him that he is not a racist, if that's what he's been pointed the finger as being.
"I have absolutely great confidence that is the case. He has been a wonderful leader for Chelsea and I have known him off the field as well and the number of players he helped evolve, dealing with ethnic minorities young and old, it was during the time I was there and I witnessed it, so I would say that is not the case with John."
Terry's trial over allegedly racially abusing Anton Ferdinand will be heard on July 9 after the Euro Championships have concluded.
© Copyright IBTimes 2023. All rights reserved.