John Terry is back available for the Chelsea trip to Wolverhampton Wanderers on Saturday (18 February) but Marcos Alonso and David Luiz will miss the game. Yet, Antonio Conte plans to rotate his squad in in the FA Cup fifth round as he did in the previous encounter with Peterborough and Brentford.
Terry, 36, started in both FA Cup games and could be also in Conte's back-line on Saturday, having recovered from the injury which kept him on the sidelines in the last week's draw at Burnley. Alonso and David Luiz will not make the squad to face Wolves but Conte ruled out a major concern, saying that the two players just need ahead of the following Premier League match with Swansea.
"Yes John Terry is fit for this game, he's okay," Conte confirmed in the press conference ahead of the trip to Wolves. "All the players are available but there are situations which are better to keep under control. Marcos Alonso needs a bit of rest, and with David Luiz we have an opportunity to give him a full week to recover well. All the players are in good form and the only problem I have is making the best choices for the game."
"His knee is okay, it's improved a lot since the game at Manchester City," Conte added as the Brazil centre-back has been struggling with his knee since being fouled by Sergio Aguero at the Etihad Stadium earlier in December. "It's important to keep the situation under control. He's doing training sessions with the physical coach."
The rest of the Chelsea players are expected to be fit to face the Wolves but Conte may still rest some other key players, in order to give a chance to his youngsters.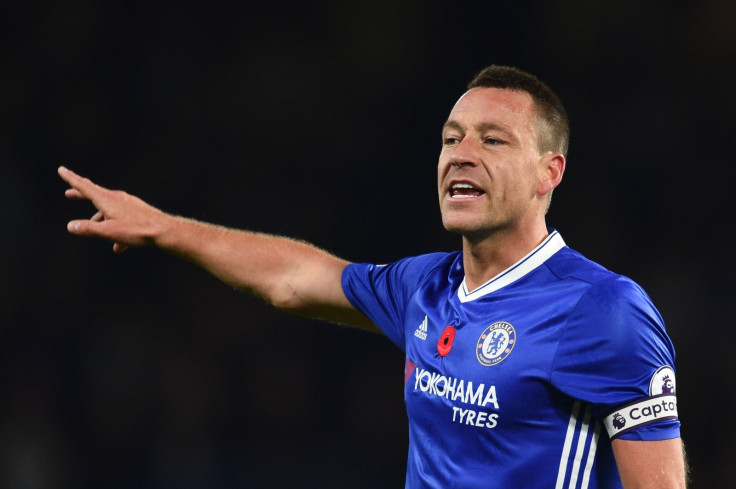 "When you have this type of game, at this moment, it's very important to find the right balance," the Chelsea boss said. 'It could be a good opportunity to see some players who haven't been playing a lot. It's important to find the right balance and make the right choice."
"I don't want my players to stop for 14 days and then restart, which could be very dangerous. This competition is very important for us so we must reach the next round."
Some may expect to see Charly Musonda in the team following his January return from Real Betis. However, Conte said that the Belgium starlet will play instead with the U-23 side, as he is still trying to build his fitness.
"Charly Musonda is not in the squad, he's working very hard and very well in training and he's having supplementary work with the physical coach," explained Conte. "Tomorrow he will play with the U-23s against Man City. Now I think it's better for him to play a whole game and stay with us. In the next games if he deserves to come with us I'm open to that eventuality."
"The Academy is doing a really great job. In my squad we have a lot of young players from the Academy – Chalobah, Ake, Ruben, Aina – and it's important to have a link between the first team and Academy. These young players have stayed with me because they deserve it, not because I want to give them a gift. In the future I hope to absorb many players from the Academy."