Chelsea boss Antonio Conte has praised "warrior" David Luiz as the Blues centre-half continues to play through the pain barrier.
After scoring a sublime free-kick against Liverpool at the end of January, Luiz revealed he is still feeling the effects of a knee injury suffered in December following a dangerous challenge from Manchester City striker Sergio Aguero in Chelsea's 3-1 win at the Etihad Stadium – an incident that saw the Argentina international handed a four-match ban.
The Brazil defender wore strapping on his right knee throughout December and up to mid-January following the incident, but has continued to play every minute of the club's Premier League campaign since making his second debut for the club in September.
Speaking ahead of Sunday's (12 February) trip to Burnley, Conte lavished praise on his centre-half, telling reporters: "He's available. For sure, he is playing with little pain in his knee but he is a warrior and he is playing very well and I'm pleased for him. For sure he is showing me great attitude and great will to fight even if sometimes he has this little pain."
Following last Saturday's 3-1 win over Arsenal, Conte granted his players an extra day's rest, with the manager himself taking the opportunity to return to Turin to watch Juventus record a 1-0 win over Inter on 5 February.
"It [the trip to Italy] was only for fun, time to relax after a very intensive week. To come back to the stadium I know very well, it was very good to completely relax," he said.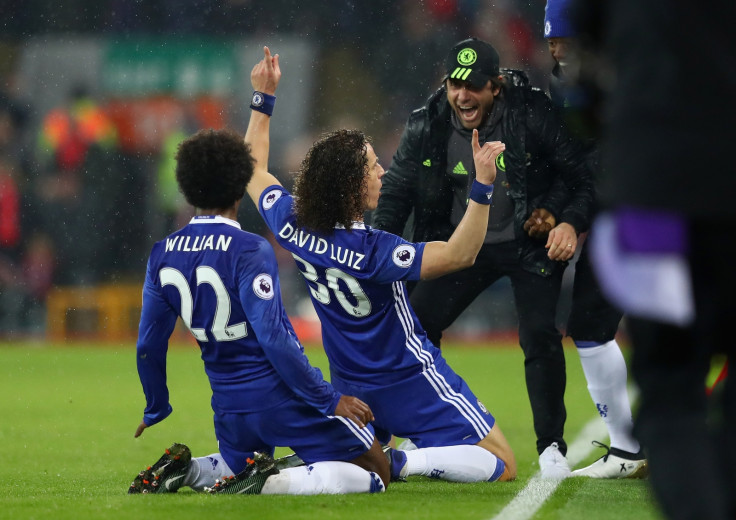 "After the game against Arsenal I wanted to give them one more day off, because I thought they deserve it. We had an intensive week with three games in seven days. It is important. There are different moments, moments when you must work very hard, and I think this season you need a lot of time to work very hard. But sometimes there is a moment where it is important to have one, two or three days off to relax with your family. To come back fresher and to restart working very hard."