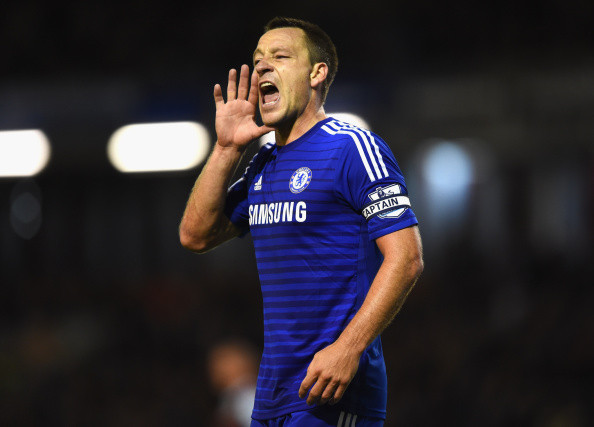 John Terry will be offered a contract extension by Chelsea, Jose Mourinho has confirmed.
Chelsea operate under a policy of only offering players over the age of 30 one-year contract extensions with the club captain nearing the end of his current deal.
Terry, 34, has been a fixture of Mourinho's defence this season and the Blues manager says the centre half will get the contract "he deserves" sooner rather than later.
"I think everybody wants him to stay," Mourinho told a pre-match press conference on Friday. "I think he accepted our policy that at a certain age contracts go from year-after-year and John accepted that with a smile. He accepted it as a challenge.
"Last season, he won the challenge by getting an extension. This year he is winning the challenge and the right to get one more extension, which is what the club wants, which what John wants. Sooner or later he will get the contract he deserves."
The subject of a new contract for Mourinho himself has also been raised with reports suggesting he will be offered a new-four year deal.
"I won't give any space for speculation," Mourinho said. "I don't want to go. I don't need a contract, My story is a non-story. I've told them I will stay until (Roman) Abramovich wants me to stay."
Chelsea host Burnley on Saturday after just three days of rest following their 1-1 draw with Paris Saint Germain in the French capital.
Following the draw, Mourinho revealed five members of his first team -- Eden Hazard, Willian, Oscar, Cesc Fabregas and Branislav Ivanovic -- were unable to train properly in the build up to the tie due to illness and injury.
But the Chelsea boss now has a clean bill of health in his squad with the exception of John Obi Mikel, who he expects to remain sidelined for a "couple more weeks".