Boris Johnson is in the lead as London mayoral election votes are counted and the Conservative candidate looks set for another four years at the capital's City Hall, unless his Labour rival Ken Livingstone can pull off an 11th hour victory.
Live progress of the count on the London Elects website shows Johnson as a clear leader, as was suggested by a YouGov exit poll when the ballot closed, with around a quarter of the votes left to count from the city's boroughs.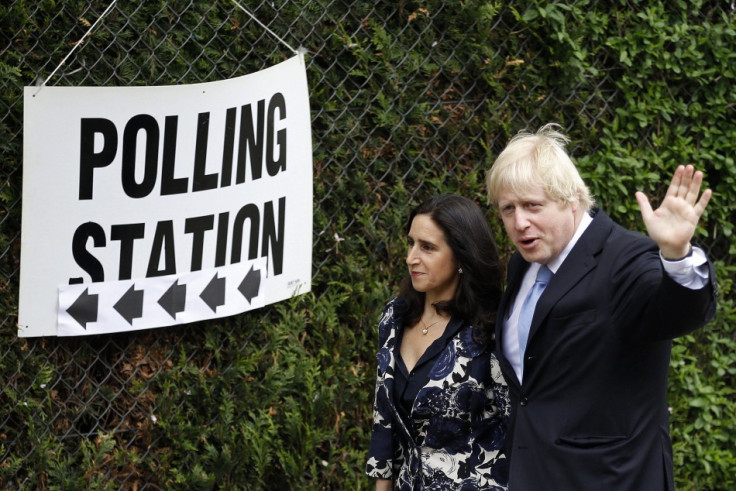 Siobhan Benita, an independent candidate, Jenny Jones, of the Green Party, and Brian Paddick, a Liberal Democrat, are in a tight contest for third, fourth and fifth place.
Trailing behind them are UKIP's Laurence Webb and the BNP's Carlos Cortiglia.
Results will be announced at around 23:00 (BST).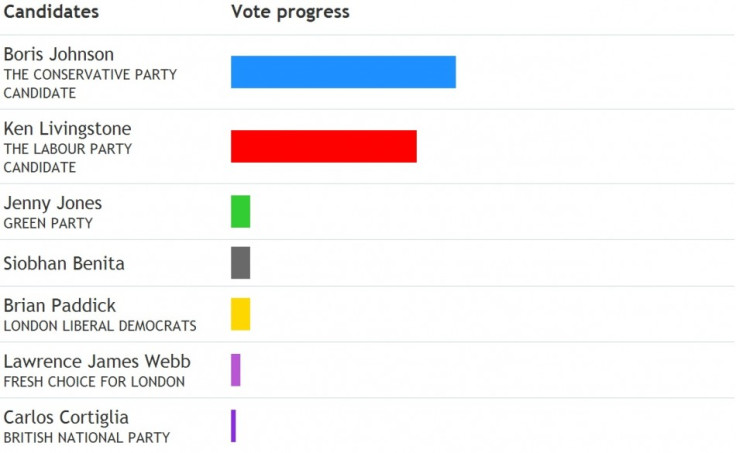 Johnson has 'best plan for jobs and growth'
Johnson, who has served as London's mayor since 2008, is pledging to create 200,000 jobs in the capital over the next four years if he is elected.
He claims he would do this by investing £221m in the city's high streets, as well as cutting waste at City Hall to save £3.5bn, which can be put into public services.
A cut of the mayor's share of council tax by 10 percent is also promised, as well as a 30 percent reduction in delays on the London Underground.
"It is about who has the best plan for the jobs and growth that will help bring prosperity to all," Johnson said when he launched his manifesto.
"It is about who will deliver the investment - from central government - that will take London forward.
"It is about who you can trust to spend that money wisely - and who will be honest with you about where the money is coming from, and how it is spent."
Livingstone promises Tube fares cut
Livingstone, who was the first London mayor from 2000 to 2008 before he was beaten by Johnson, has made much of his plan to cut Tube fares by several percent to save, he claims, transport users an average of £1,000 over four years.
He also promises more police on the streets to keep crime down, action to help reduce London's expensive rents and a city-wide version of the Education Maintenance Allowance scheme that was scrapped nationally by the coalition government.
"At a time when people are being squeezed by higher fares, rents and heating bills, Londoners need a mayor who is in touch and understand the pressures that they face every day," Livingstone said.
"They need a Mayor who will make them better off."
'F*****g liar' and a row in a lift
The pair have locked horns in numerous debates both on and off screen during a spirited campaign between the two frontrunners.
After one appearance on LBC Radio, they had a blazing row in a lift.
Livingstone has been engulfed in allegations that he avoided paying some tax by setting up a company through which he received his earnings, which allowed him to pay a lower rate of corporation tax than income tax.
On the radio debate, Livingstone made similar allegations against Johnson, who reacted furiously and denied he had avoided tax.
In the lift on the way out of the building, Johnson confronted Livingstone by getting right up in his face and calling him a "f*****g liar".