Finnish startup Jolla will use Russian app store Yandex to provide apps for its unique smartphones.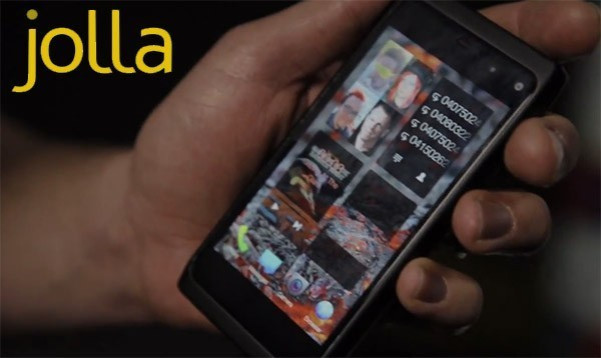 As well as choosing Yandex.com as its default app store, Jolla smartphones will come integrated with Nokia's Here mapping solution.
Yandex.com is an Android app store run by giant Russian internet giant Yandex and launched earlier this year and is just one of many third-party Android app stores which exist around the world.
Jolla announced its smartphone and Sailfish OS at the Finnish startup conference Slush last year and while it has announced a smartphone, it has yet to announce when the phones will go one sale.
Snub
The decision to choose Yandex as the default app store on its smartphones over Google's Play Store will be seen by some as a snub, but considering the geographical proximity of the two services, Jolla and Yandex seem like a perfect match.
The Play Store currently has over one million apps available to download, while Yandex.com has just 85,000 apps available, though it does feature most of the most popular apps, such as social media apps like Facebook, Twitter, Foursquare, Skype, Viber and WeChat.
Jolla is just one of dozens of Finnish companies which have emerged from the shadow of Nokia following the downfall of the iconic company in recent years.
Emerged
The company's Sailfish OS is based on Nokia's abandoned MeeGo project and creator Jolla claimed as far back as August 2012 that the operating system would run Android apps from launch.
In September the company announced that it had succeed in securing Android certification, meaning those using the phone, which runs the company's own Sailfish OS, could download any Android app to the phone.
The licencing of Nokia's Here mapping technology will provide users with "up-to-date map data and location information", such as restaurants and hotels, from over 190 countries around the world.
"We are excited that Here is providing its leading positioning services for Sailfish OS and that our maps application will be powered by HERE cloud services. This will help us deliver the optimal mobile maps experience to our customers," says Jolla CEO, Tomi Pienimäki.
Hardware
As well as creating it's own smartphone operating system, the company will also produce it's own hardware.
The company's unnamed smartphone will feature a 4.5in HD screen, 8 megapixel camera, 4G and a dual-core processor. However the phone's selling point is its ability to be customised using back covers which not only change the colour and look of the device, but could be changed to suit each network on which they are sold, downloading carrier-specific apps to the phone automatically.
Another use for the so-called 'Other Half' would be a way to use a single device for work and personal use. Connect your work Half and the phone could be configured to make your work email and calendar more prominent, hide your games, and mute social network notifications; attach your home Half and this could be set to mute and hide all work apps.
As one of many new mobile operating systems to emerge in the last 12 months, Jolla's Sailfish OS will face an uphill struggle to compete in the smartphone world, not only with established players like Android, iOS, Windows Phone and BlackBerry but also a host of emerging mobile operating systems such as Samsung's Tizen, Mozilla's Firefox OS and Canonical's Ubuntu.