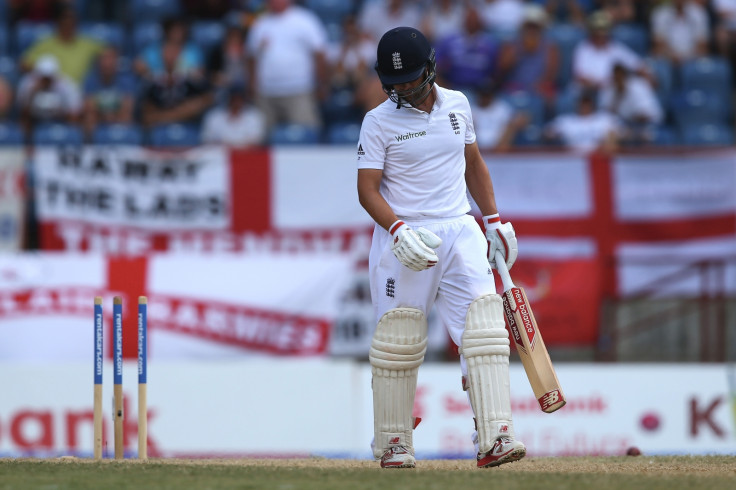 Jonathan Trott has announced his retirement from international cricket following the conclusion of England's test series against West Indies.
The three-match tour was the Warwickshire batsman's first involvement in the senior set-up since he returned home from the 2013/14 Ashes in Australia with a stress-related illness and while there was a general eagerness to see him succeed, sadly he was not able to produce anything like the form that saw him become a regular at the top of the order for several years.
After being caught for a duck in his first test back in Antigua, Trott registered just four runs in the second innings before providing some temporary relief with a first-innings 59 in Grenada.
He followed that up with another duck, however, and made just nine in England's third-test defeat at the Kensington Oval to leave pundits and fans alike wondering if it was time for the selectors to turn to the likes of Yorkshire's Adam Lyth as a new opening partner for Alastair Cook.
"This was a tough decision to make but I don't feel my game is at the level you need to be at to play for England," Trott said in a statement released by the England and Wales Cricket Board.
"I was honoured to be given the opportunity to come back and play international cricket again and I'm disappointed it didn't work out.
"I want to take this opportunity to thank everyone who has helped me and given me the chance to represent England and to thank supporters for all their backing over the years. I also want to wish the lads all the very best for what will be an incredibly exciting summer.
"I've had incredible highs and some real lows in an England shirt but wouldn't change a thing. I look forward to continuing my career at Warwickshire and hopefully helping us win more silverware."
England captain Cook was quick to pay tribute to his friend and teammate, praising his resilient character and wishing him the best of luck as he focuses on prolonging his career on the county circuit.
"It has been an absolute honour to play alongside Trotty in every one of his 52 tests," he said.
"He can be incredibly proud of all he has achieved in his career and it is no coincidence that his time in international cricket has seen the team achieve some very special things, often with Trotty at the heart of our success on and off the field.
"To come back from events around the Brisbane Test in 2013 and earn a place back in this side is testament to his character and spirit and although things didn't work out as we all hoped on this current tour, he gave absolutely everything to the three lions every time he wore the cap.
"I speak on behalf of this current team and all those who have shared a dressing room with him over the years when I say it was a privilege to play alongside him. He'll be sorely missed by all in England cricket and our supporters will thank him for some incredible memories. Trotty has a huge amount to offer English cricket and we wish him all the very best as he continues his career with Warwickshire."
South Africa-born Trott played in 52 tests for England in total, making nine centuries and winning the Ashes in 2009, 2011 and 2013. He also appeared in 68 one-day internationals and seven T20 matches.
Meanwhile, former skipper Andrew Strauss is reportedly set to join the ECB as director of English cricket.
The new role, created in a recent reshuffle that coincided with the departure of managing director Paul Downton, was widely expected to go to Michael Vaughan but it appears that he no longer holds an interest.
Following a dismal World Cup campaign and an underwhelming draw against West Indies, England face a one-off ODI against Ireland in Dublin on 10 May before embarking upon a busy summer that includes lengthy series against both New Zealand and Australia.