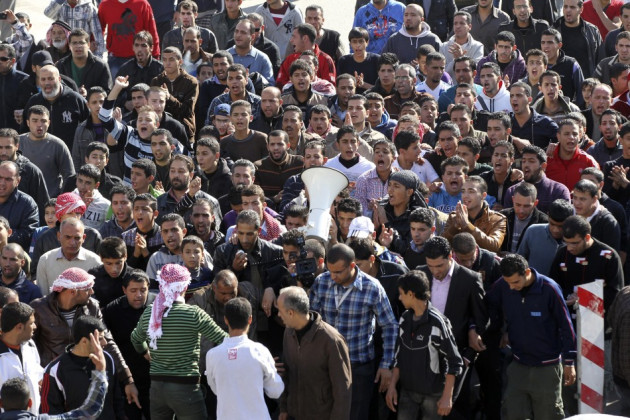 Activists in Jordan are calling for a third day of national protests over the rising fuel prices imposed by the government, following riots that left one protester dead.
The head of the engineers' union Abdullah Obeidat said the protests would take place in the capital Amman after noon prayers.
The government's decision to raise the prices of gasoline, cooking gas and heating fuel angered hundreds of people who took to the streets, blocked roads and set government buildings alight in the towns of Maan, Tafila and Karak.
An assault on a police station in the country's second-largest city, Irbid, left one protester killed and several injured.
However, it is thought the protests are unlikely to lead to an Arab Spring-like revolution, as the monarchy of King Abdullah is widely seen as a guarantor of stability.
The US-allied kingdom balances the interests of tribes native to the east of the Jordan river with descendants of Palestinian refugees, who are the majority.
Police used tear gas to disperse hundreds of masked youths and rioters, who rallied in outlying areas inhabited by powerful tribes.
Prime Minister Abdullah Ensour said the economic measure to lift subsidies was mandatory to avoid economic collapse caused by the high budget deficit.