Former Arsenal winger Paul Merson believes that Jordan Henderson would make his team ahead of Paul Pogba on current form as the Frenchman has failed to live up to his price tag thus far this season. The 23-year-old has scored only one goal in the Premier League despite moving in from Juventus for a world record fee and Merson believes that for the money paid for him, he should be doing much better in the Premier League.
Liverpool take on Manchester United in the league on Monday, 17 October, in a clash between two of the most decorated managers of the era in Jurgen Klopp and Jose Mourinho. The latter has made some outlandish signings this summer, not least Pogba, who has been under the microscope for much of this season. Meanwhile, Henderson has quietly gone about his business, also winning the Goal of the Month for October for his brilliant strike against Chelsea.
Merson told Sky Sports, when asked to pick his joint best team from the two squads, "Today, Jordan Henderson. Over the next 10 years, I don't know — it probably should be Pogba considering how much money they spent. Henderson has been as good as anybody in the Premier League. Credit where credit is due, he's been outstanding. Pogba has been struggling."
He went on to add that Wayne Rooney should be in the starting eleven to put the pressure off Pogba, who has been on the sidelines for both club and country. The 30-year-old was left out of the starting eleven for England against Slovenia and was on the bench for United's last two league fixtures against Leicester City and Stoke City.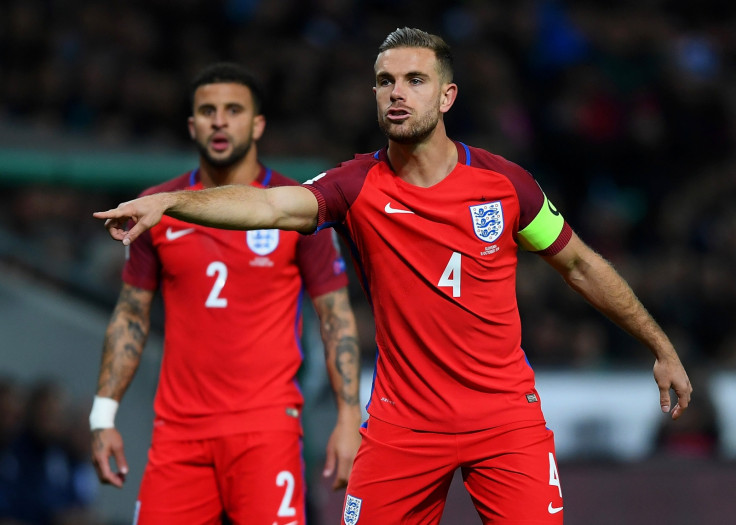 "I would play Rooney in this game," he added. "Jesse Lingard has just played two international football matches — that can be very draining. He's a young lad. If you put Rooney in this game it would take a lot of pressure off Pogba. If Rooney's on the bench, then all eyes are on Pogba. For all that money, he hasn't performed yet. He's been nowhere near any good. If Manchester United lose, then he'll come in for some big criticism."