Jordanian air strikes 'kill 7,000 Isis fighters' in Iraq and Syria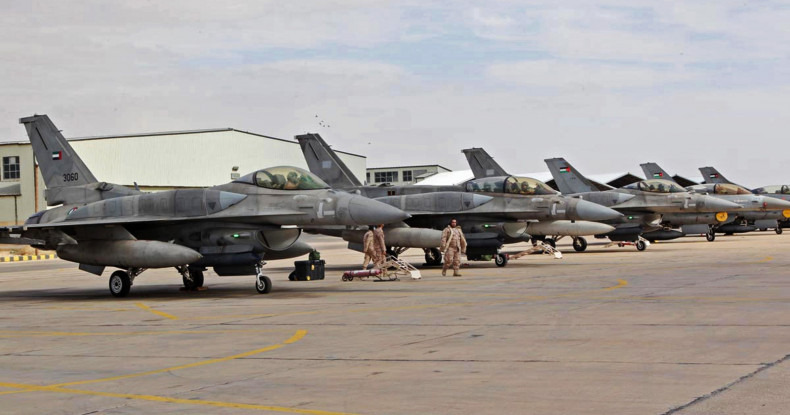 Jordanian officials have claimed they have inflicted heavy damage on Islamic State (Isis) positions in Iraq and Syria, killing at least 7,000 fighters and destroying 20% of their capabilities with their air strikes.
As part of the intensified military campaign against the IS extremists, Jordanian authorities say 56 aerial bombardments have been conducted in recent days.
"On the first day of the campaign to avenge our airman Moaz al-Kasasbeh, 19 targets were destroyed, including training camps and equipment," Jordan's air force chief Major General Mansour al-Jobour told reporters.
Jordan drastically stepped up their offensive against the IS interests after the captured pilot Moaz al-Kasasbeh was burnt alive by Sunni insurgents.
The Jordanian military official said the kingdom launched about 20% of total air strikes carried by the US-led coalition.
"We are determined to wipe them from the face of the Earth. We achieved what we aimed at. We destroyed logistics centres, arms depots and targeted hideouts of their fighters," he added.
There is growing fear among Jordanians and analysts that the strengthened onslaught will drag Jordan further into the conflict, with more reprisal attacks from the IS.
A squadron of F-16 fighter jets from the UAE has arrived in Jordan to take part in the anti-IS campaign.
Reports suggesting an imminent ground offensive against the military group in their strongholds have also surfaced.