Jose Mourinho accused Arsenal players of going to ground too easily under challenges after watching his Manchester United team beat the Gunners 3-1 at the Emirates Stadium.
An Antonio Valencia strike and a Jesse Lingard brace ended Arsenal's perfect record at the Emirates this season and helped United close the gap on Premier League leaders Manchester City to five points.
The visitors ended the game with 10 men after Paul Pogba was sent off for a stamp on Hector Bellerin midway through the second half, while Mourinho was unhappy at the referee for not sending off Laurent Koscielny for a foul on Romelu Lukaku towards the end of the match.
The United manager said there was a "desire to go for the grass" among Arsenal players.
"I'll leave for you (the media) the Lukaku situation with Koscielny and I'll leave for you the Arsenal players on the grass but I'll probably be the same because the grass is absolutely beautiful," Mourinho was quoted as saying by United's official website.
"I think there is a desire to go for the grass."
The visitors had David de Gea to thank after a stunning goalkeeping display in which he made a total of 14 saves, including an extraordinary double stop to deny Alexandre Lacazette and Alexis Sanchez in quick succession in the second half.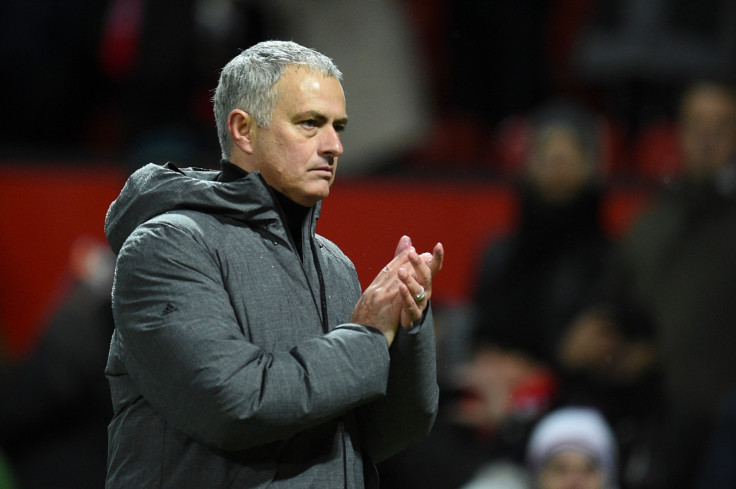 "I told him after the match that what I saw today was the best goalkeeper in the world," Mourinho told MUTV.
"Big matches need goalkeepers to be there for you, when the team needs them, but I think [from] all of our players, the effort was magnificent."
Mourinho also sarcastically directed praise at the Arsenal medical team for getting Lacazette ready to play after Gunners boss Arsene Wenger claimed earlier in the week that the striker would "certainly" miss the game due to a groin injury.
"I think the best words must go to Arsenal's medical department because Lacazette went from a 'no' to a '90 minutes' and that's great," he said.