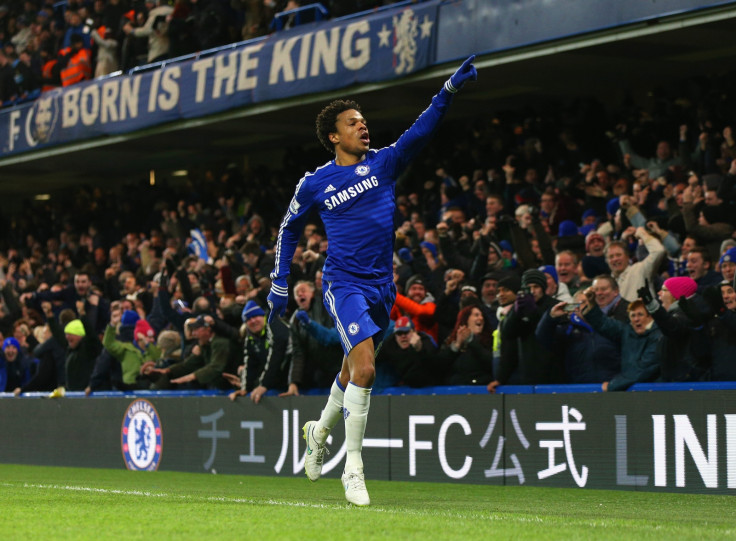 Chelsea manager Jose Mourinho praised Loic Remy and admitted that the striker deserves more after his second-half goal against Hull helped the Premier League leaders to regain their six-point lead over Manchester City.
French international Remy, who moved to Stamford Bridge from rivals QPR in a £10.5m deal last summer, replaced Diego Costa with 15 minutes remaining and netted the crucial winner shortly after his introduction following good work from Willian and poor goalkeeping from Allan McGregor.
The goal was only Remy's fourth in 17 league appearances for Chelsea and afterwards Mourinho was quick to praise the player's team ethic and recognise that he is probably deserving of more opportunities than he has received during his short time at the club so far.
"Probably he deserves more than what I give him," he was quoted by the Daily Express as saying following a tense 90 minutes.
"Sometimes, not many times, a coach can feel he owes something to a player. With Remy that is the case, I think I owe him something. Every time he plays he gives us a lot. I'm so happy for him because he deserves it. He never complains."
Remy and fellow reserve Didier Drogba are likely to be rewarded for his patience over the coming weeks, with Costa set to undergo a scan to assess the extent of a recurring hamstring injury that forced his substitution at the KC Stadium.
"If he (Costa) cannot play in the next game against Stoke in 15 days, we have Remy, we have Didier Drogba," he said.
"We know his hamstring is not a strong one. He works hard in the week to compensate for the weakness he has there but the injury can come. He tried to play the Champions League final for Atletico Madrid [last season] and was injured again and again and again. He has this fragility."
While Remy will be eager to prove that he is fully capable of covering for Costa on a consistent basis, there is no doubt that losing the latter for any significant period of time would come as a huge blow to Chelsea given that he has already notched 19 goals top-flight goals in his first season at the club.
A six-point buffer and a game in hand over their title rivals should be enough for Mourinho's side to go on and claim a first title since 2010, although the Portuguese could be fearing a late challenge from Arsenal after they recorded a sixth consecutive top-flight victory with a 2-1 win over Newcastle on Saturday (March 21).