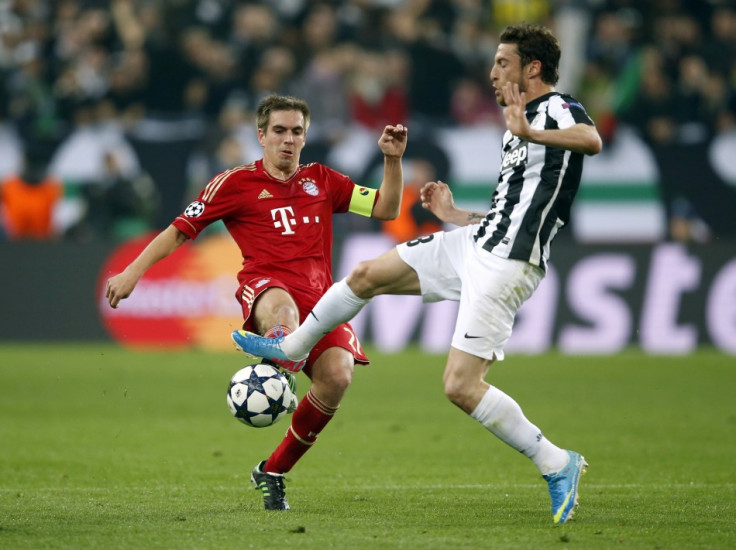 New Liverpool boss Jurgen Klopp has received a double blow to his hopes of signing Claudio Marchisio in January, after both Juventus's CEO and the midfielder himself ruled out an exit from the Serie A giants. The Italy international was linked with a move to Anfield over the summer, as Brendan Rodgers was looking to bolster his experience in midfield following the departure of Steven Gerrard.
Recent reports claimed that Klopp is also a big admirer of the 29-year-old midfielder and was ready to tabled a bid of €32m (£23.5m, $36.3m) for his services. But both Marchisio and Juve CEO Giuseppe Marotta have ruled that possibility out, as the player signed a long-term deal at the Italian outfit.
Asked about the new Liverpool manager's interest in securing his services, the midfielder said, as quoted by TuttoSport: "Klopp is crazy about me and wants me at Liverpool? I do not care, I just signed a contract with Juventus."
Marotta, meanwhile, admitted that the Premier League side made an offer to secure Marchisio – not specifying whether it was during the summer or more recently – but said he rejected it as they want the player to retire at La Vecchia Signora.
"We get so many offers for our players, but we are used to buying not selling. Not only Liverpool, we have received several offers," Marotta was quoted as saying to Calciomercato.
"We have renewed his contract, we focus strongly on Claudio and I believe that his first thought is he will finish his career here."
The Juventus chief also confirmed that the club rejected a number of offers for Paul Pogba amid reports linking the former Manchester United starlet with both Chelsea and Barcelona.
"We received formal proposals from top clubs for Pogba, but we rejected them out of hand," Marotta added. "This season we put more responsibility on his shoulders, so he has many more games to improve."