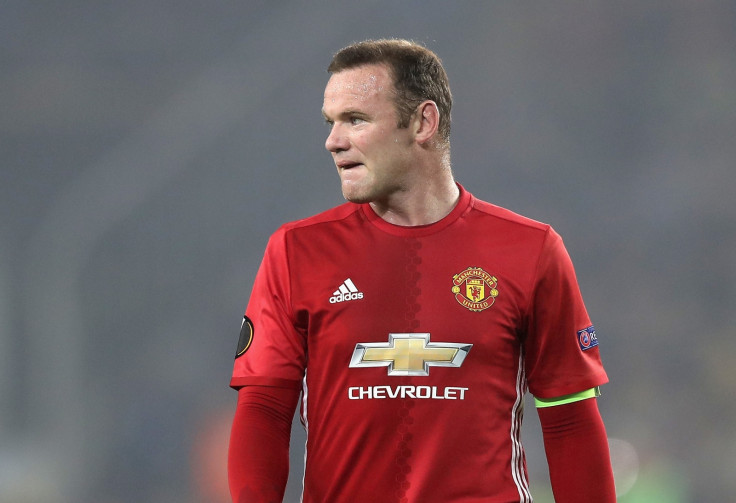 Wayne Rooney and Luke Shaw are both available for Manchester United's showdown with Arsenal on Saturday (19 November).
Rooney's name has dominated the headlines this week after The Sun newspaper ran pictures of the England and United skipper dropping in on a wedding party hosted at the hotel where the England camp was based last Saturday (12 November). The report alleged the 31-year-old was up until 5am partying with guests and drinking heavily.
Rooney missed Tuesday's friendly clash with Spain and returned to Carrington carrying a knee injury which The Times claim he suffered after slipping on a bottle in the changing room. Mourinho insisted however his captain has been training as normal this week and played down the incident with the national team which has seen his future as England captain come under question.
He told a press conference: "Over the last two or three days nothing happened, he [Rooney] trained like everybody else, he wants to play like everyone else, he is ready. What happened in the national team happened in the national team. I don't comment."
Shaw meanwhile was left out of the team that beat Swansea City prior to the international break with Mourinho declaring before the match the left-back had made himself unavailable.
After the match, the United boss appeared to take aim at the former Southampton defender, suggesting he was reluctant to play through the pain barrier to help their side.
Mourinho insisted to reporters however he has no problem with the 21-year-old and has been impressed with his efforts in training since the Swansea game.
"He worked well in this period where we had a very small group, which is not the best [situation], but he worked really well," he said.
"He is ready to play and I don't have any problem with him. I am not saying that he plays or he doesn't play tomorrow, I am just saying that he is my player, a player with potential, but like every young player he has little problems and things he needs to learn and to improve on.
"He is a player that has my confidence and will play in this period of many matches – for sure."