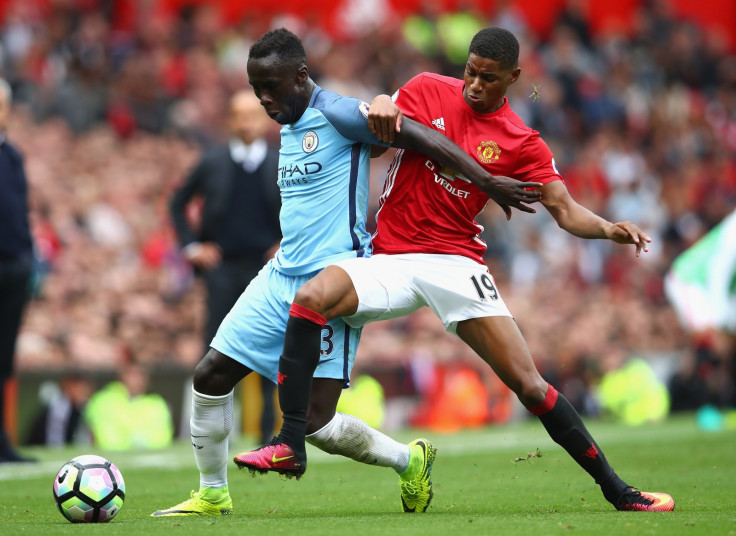 Manchester United manager Jose Mourinho has strongly suggested Marcus Rashford and Ander Herrera will be included in his first-team in the Europa League tie against Feyenoord on Thursday (15 September).
United's 100% start to the 2015-16 season was brought to a juddering halt on Saturday (10 September) after defeat against arch rivals Manchester City. Mourinho's side were overwhelmed in the opening 40 minutes of the contest with Kevin de Bruyne and Kelechi Iheanacho scoring, before a goalkeeping error from Claudio Bravo saw Zlatan Ibrahimovic pull one back for the home side.
Henrikh Mkhitaryan and Jesse Lingard were making their first Premier League starts of the season but were hauled off at half-time after a disappointing first-half. Rashford and Herrera replaced the duo, both providing performances that will win them a place in United's next starting XI.
"He [Rashford] is going to play is the only thing I can say," Mourinho told United's official website. "I trust him completely and I know his future will be absolutely brilliant. He is mainly a no.9 and, if we want him to play in a different position, we need to work on him and improve him but his big personality is there.
"Normally, people look to the football talent but the personality at this level is very, very important and he was showing that last season, he was showing that immediately. He gave us in the second-half what we needed but didn't get from Micki or Jesse in the first-half."
On Herrera, Mourinho added: "Ander Herrera came on in the second-half and was the one that allowed us to recover the ball fast to press higher, to bring the team higher to build a new wave of attack and put another long ball into the last line. Ander was phenomenal in his attitude."
Mourinho added that those players who did disappoint in the first derby of the season could lose their places on Thursday, but insists they are not being punished.
"So if you are asking me if they [the players he was disappointed with on Saturday] are going to play versus Feyenoord, no. Is it to punish? No. Just to decide in relation to what I have and what do I have [to help me decide]? Their performances, of course."
After their Europa League group opener, United are back in action on Sunday afternoon against Watford in the English Premier League."