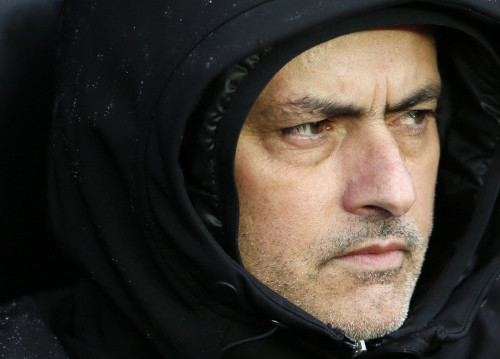 Chelsea manager Jose Mourinho does not expect owner Roman Abramovich to halt spending in upcoming transfer windows despite Uefa's Financial Fair Play regulations threatening to control clubs' dealings.
Uefa plan to impose sanctions including bans from European competition should clubs exceed the permitted spending cap, forcing many sides to alter their strategy.
The rules could particularly hit Chelsea, among the highest spenders in Europe, however with Mourinho confident the club have their accounts in check he does not expect owner Abramovich to cap their spending.
"If the Financial Fair Play comes into place, it should come for everybody, not for some," Mourinho told Sky Sports News.
"Chelsea at this moment is working very, very well, thinking that the Financial Fair Play is going to be in place and we have to obey certain rules.
"(But) our owner (Abramovich) is still the same owner and his passion for football is still the same. If we are free to spend our owner is more than happy to be free to spend.
"Our owner is respecting the new rules that we are waiting for and hopefully, for the good of football, it's for everybody, not just for some."
"We think about ourselves, we work in a balanced way," he added. "We are building a team.
"We will build the team without the massive investment in the short period of time like some clubs are still doing."
Mourinho has earned a reputation through his managerial career of spending high amounts to bring success but despite having recently signed Nemanja Matic and sold Kevin de Bruyne, the Portuguese boss appears committed to utilising Chelsea's youth system.
Despite being knocked out of the group stage of the inaugural Under-21 Premier League last season, the club's prowess in the NextGen series where they reached last year's final shows the Blues do have some potential talent coming through.
"You can see that since I left, Chelsea didn't really have a player coming direct from the academy to the first team," Mourinho said. "John Terry was the last and it was not with me, it was before my first spell.
"Bringing a player through from the academy to the first team is very important. It's something I really want to happen. We are working in the academy with the kids, but the transitional period from youth ­football to the first team is the most difficult one in the game."