Jose Mourinho has said that Anthony Martial has to grab the opportunity when it presents itself if he wants a regular place in the starting XI.
The French forward was dropped from the match day squad for Manchester United's 1-1 draw against Stoke City and was allowed to travel back to France for the weekend. The Portuguese manager indicated that he was not happy with Martial's contribution during the Red Devils' clash against Liverpool when he started and played for 65 minutes before being replaced.
The 21-year-old is having a difficult second season in England after impressing in his debut campaign following his big money move from Monaco last summer. He scored 20 goals and assisted a further 16 last season, but has managed just six goals thus far this campaign. Martial was linked with a move away during the January transfer window, but will not be allowed to leave despite the manager having a wealth of options in his position.
"I don't think he lost his focus. He just didn't catch a big opportunity with both hands. Anthony played against Liverpool, a big match for us and for him, too, and then the next game I went to (Juan) Mata and (Henrikh) Mkhitaryan," Mourinho said, as quoted by the Daily Mail.
"We have five players still for these positions. I cannot give chances to play to one player and kill the others"
Meanwhile, Mourinho has confirmed the availability of Luke Shaw, who returned to training earlier in the month following a spell on the sidelines with a groin injury. The Portuguese manager admitted earlier in the month that his non-selection in recent weeks has been due to his lack of fitness, but claims that he is now ready to play.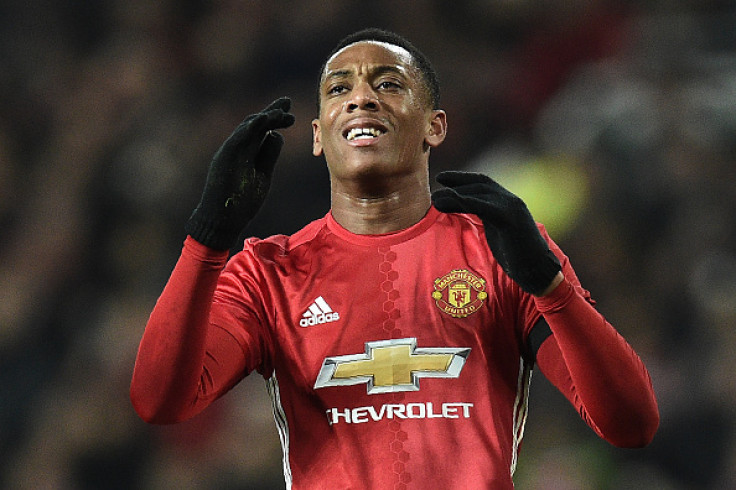 However, the left-back is not guaranteed an automatic starting role and will have to fight for his place in the team. Shaw's absence for the last two-and-a-half months has seen him drop down the pecking order and is now behind Daley Blind, Marcos Rojo and Matteo Darmian for a place in the starting XI.
"He is ready to play now. But it's a position where we have other options. It's one of the positions where they have to fight, they have to compete, they have to show quality and stability in their performances," the Portuguese coach added.