Manchester United forward Anthony Martial is unhappy with manager Jose Mourinho after being left out of the squad for the 1-1 draw at Stoke City on 21 January, according to reports.
The Daily Mail says Martial, 21, was left out of the 18-man squad that faced Stoke without explanation, further straining his already uneasy relationship with Mourinho.
The paper claims Mourinho dropped the France international after he failed to impress against teenage right-back Trent Alexander-Arnold in the 1-1 draw with Liverpool on 15 January.
In December, Martial's agent said Spanish club Sevilla were interested in signing his client in the January transfer window.
"We are studying the Sevilla option in detail," Philippe Lamboley was quoted as saying by Sky Sports.
"Sevilla are a very good club, are in a good position in La Liga, play in the Champions League and have a great coach. That's all I can tell you."
The comments prompted an angry response from Mourinho, who urged Martial to follow the example set by previously out-of-favour midfielder Henrikh Mkhitaryan and force his way back into the first-team at Old Trafford.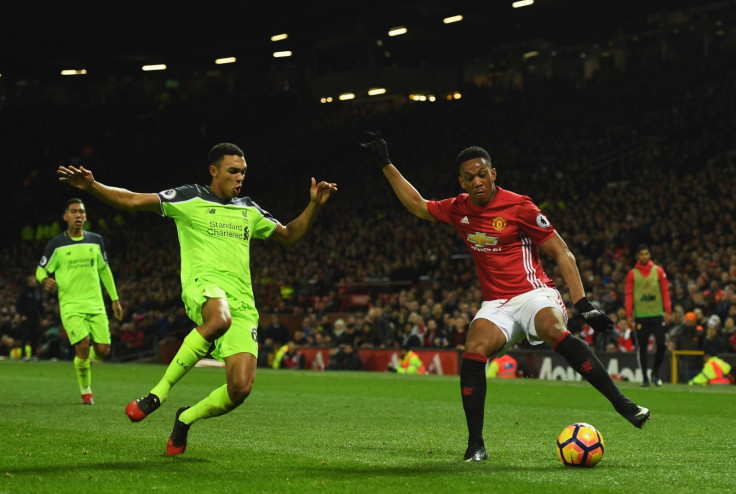 "I knew Mkhitaryan is a top talent but I was not playing him. At this moment he even plays left-back when the team is winning and we need to defend and need more balance," the Portuguese manager was quoted as saying by BBC.
"Martial has to listen to me and not his agent. He has to listen to me in training every day and in every feedback I give to try and improve him.
"The Mkhitaryan process I was having almost every day. His agent was calling me saying, 'Mkhitaryan with you will be a better player, keep going.'
"With Martial every day I read the newspaper, 'Anthony Martial goes to Sevilla, Anthony Martial goes on loan, Anthony Martial is not happy'. Anthony Martial has to listen to me."