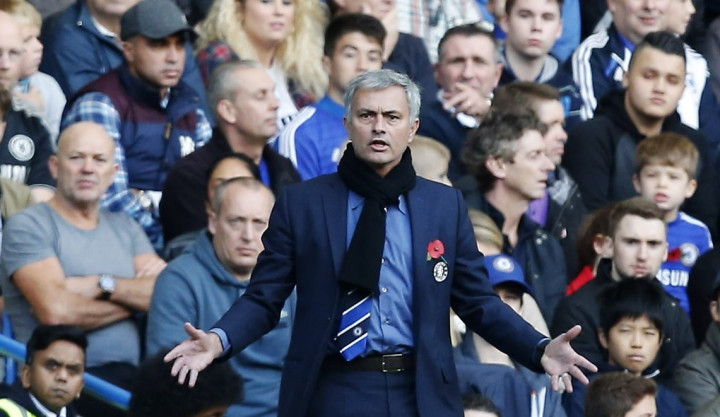 Chelsea manager Jose Mourinho feels that Liverpool manager Brendan Rodgers already knew he was going to lose the game and hence picked a team without the likes of Steven Gerrard and Raheem Sterling to face Real Madrid.
An under strength Reds team went down 1-0 to the reigning European champions at the Santiago Bernabeu in the Champions League on Tuesday and the former Swansea City boss has been criticised for naming an under strength team in such a crucial Champions League match.
The Blues boss has insisted that he will always play his strongest team against a tough opponent and feels that if he ever feels like he has lost a match before it even began, he would not even bother to turn up for it.
"If one day I go to a game and I don't feel I can win, maybe I don't go. So, normally, against the most difficult opponents, normally I will try to go with my best team, but who knows?" Mourinho said, as quoted by the Daily Mail.
Liverpool welcome Premier League leaders Chelsea to Anfield on Saturday and Rodgers, who has suggested that the domestic league takes precedence over Europe clearly had an eye on the weekend fixture while naming his team for the clash against the Spanish capital and club.
Mourinho feels that if Liverpool came away with something from Spain and had all their key players in top condition for the game against Chelsea, it would be looked upon as a genius move by the Reds' manager.
"Liverpool might play a fantastic match and win and rest players and the players are in great condition to play against Chelsea. In this case it might be a genius decision. In football it is difficult to comment."
However, the former Real Madrid manager refused to shed more light on Liverpool's team selection as he feels it is a question for Rodgers to answer.
"If Liverpool decide to rest players when they play against the European champions it's a question for the Liverpool manager, it's not a question for me. What I think is not important and doesn't change the situation," Mourinho concluded.