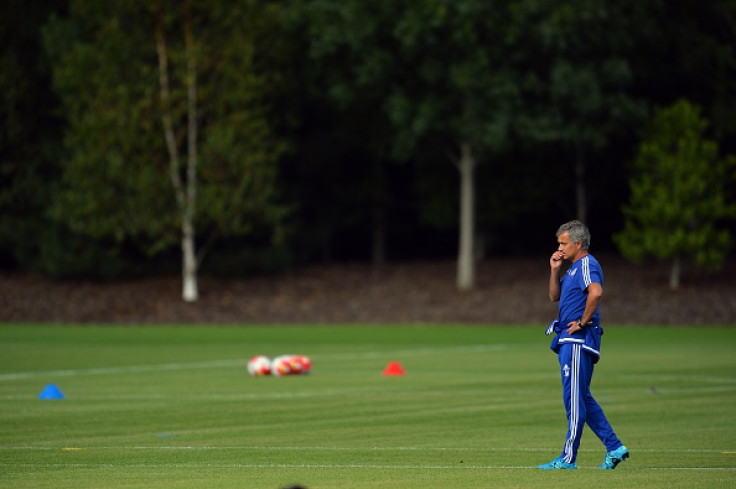 Brazil's World Cup winner Lucio remains confident Jose Mourinho is the right man for the job at Chelsea and will offer 100% help to get back to the top very soon. The Blues have struggled in all competitions this season.
The Premier League champions have won only three out of their nine league matches this term. In the Champions League, they have managed just one win from their first three matches, including a goalless draw against Dynamo Kiev in the last fixture.
Lucio is currently playing for the Indian Super League (ISL) outfit FC Goa and he is their marquee player this season. He has played at a lot of top European clubs including a spell at Inter Milan between 2009 to 2012, where he played under Mourinho in the first season.
The 37-year-old won the treble with Inter in 2010. The South American revealed Mourinho is the best manager he has played under in his career and suggests his struggle is down to the tough competition from other top clubs in England.
"For me, he is the best manager I have played under in my career. In Europe, Barcelona, Bayern [Munich], Real [Madrid] play at a very high level. In England also you have Manchester United, Arsenal, Manchester City and Liverpool, along with Chelsea play at high level," Lucio said while speaking exclusively to IBTimes UK.
"It is not easy to stay at the top all the time. Knowing him, he is not happy with the situation as well. But, 100% he will come out of it and be back at the top very soon. He is capable of it and will do it."
"Whenever the team loses, Mourinho is never smiling in the next training session. He always wants to win every game. At Inter, when we lost a match once, all of us avoided him in the next training. I ran past him not even looking at his face."
Meanwhile, Lucio believes Oscar's struggle at Chelsea is down to change in style of play under the guidance of the former Real Madrid manager. The FC Goa star has urged his compatriot to adapt to Mourinho's tactics in order to become a top player for the Stamford Bridge outfit.
"Oscar plays an attacking and skill full game with the national side. At Chelsea, he plays a different role. It is two different styles of play and he needs to adapt. There will be a period where Mourinho's style may not suit him, but he has to adjust and adapt," the former Brazil international explained. "Once he does it, he will be a top player, a very good player. His dip in form is just a question of adapting. He should work hard in order to improve his game and be a big player at Chelsea."