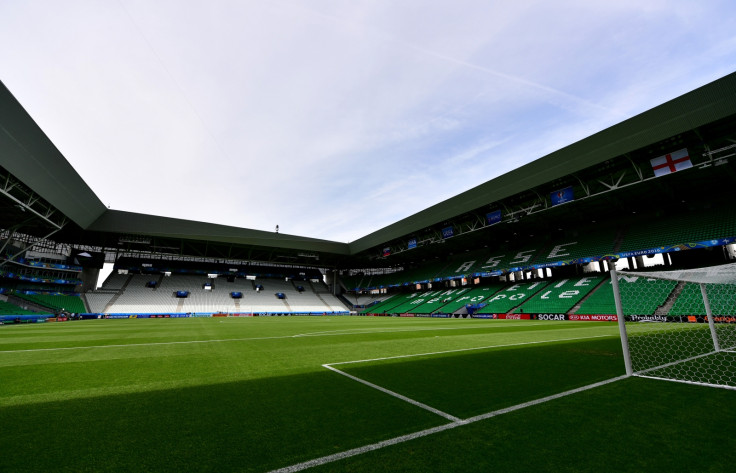 Jose Mourinho is pleased that Manchester United will not continue to accumulate more significant air miles during the last 32 of this season's Europa League. The Red Devils made long trips to Istanbul and the Ukrainian port city of Odessa en route to finishing as runners-up behind Fenerbahce in Group A, but will only travel as far as central France for the first knockout round after being paired with AS Saint-Etienne.
United, who, per Opta, have lost only one of their last 16 matches against French opposition, last met Saint-Etienne in the first round of the 1977-78 European Cup Winners' Cup. Dave Sexton's side initially found themselves tossed out of the competition after the fan violence that accompanied a 1-1 draw at Stade Geoffroy-Guichard, but were later reinstated before winning the return leg 2-0 in Plymouth. While the last of Les Verts' league titles came 35 years ago, they still lead the way in terms of all-time Ligue 1 championships with 10 and Mourinho is aware of the prestige surrounding a club that currently sit eighth in the French top-flight under long-serving manager Christophe Galtier.
"The good thing is travel," he told reporters at a pre-Crystal Palace press conference held shortly after Monday's draw at Uefa headquarters in Nyon, Switzerland. "We had to go very far in the group phase. France is an easy flight, easy period. That is good.
"Saint-Etienne have lots of tradition. People of my generation never forget the [Michel] Platini team. Man Utd is one of the big names in competition. It will be hard but we have two months to forget it."
Such a tie will also be one to remember for the Pogba family, as it pits star United midfielder Paul against one of his brothers in 26-year-old Florentin, who has played for Saint-Etienne since 2012.
"It's nice, it's a nice thing" Mourinho said of that particular reunion. "Paul will be laughing, and for sure his brother will also be laughing. I think it's nice, it's happened in the history of football a few times, and it's nice."
In an earlier interview with MUTV, the manager quipped that he would use Paul to get the lowdown on his sibling's abilities: "He knows his brother better than anyone, so obviously, in terms of the individual analysis, I think he can give us the best opinion about his brother. But we have to follow the same route, the same process. The analysts who are working for us are doing an extremely good job."
United were unseeded for the Europa League draw, meaning that they will host Saint-Etienne for the first leg at Old Trafford on Thursday 16 February. While most other second-leg matches will be played seven days later, Mourinho's troops will visit France on Wednesday 22 February due to the fact that ASSE's local rivals and fellow seeded team Lyon are scheduled to entertain fellow Champions League dropouts Besiktas on the following evening.
That should come as some relief or United, who face the small matter of a Manchester derby clash with Pep Guardiola's City on Saturday 25 February.