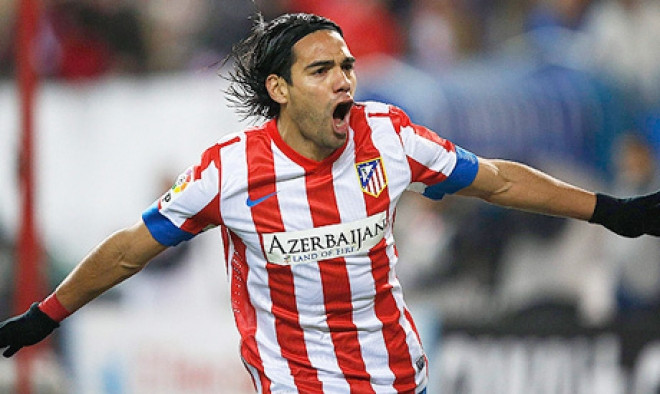 Jose Mourinho has hinted that Chelsea may be a possible destination for Monaco striker Radamel Falcao in the summer.
The Blues are in the market for a striker and Falcao, who has proved himself time and again at Porto and Atletico Madrid has been earmarked as the man to lead the line. Chelsea currently have three strikers on their pay roll, with Samuel Eto'o, Fernando Torres and Demba Ba all failing to make a mark this season. Meanwhile, Romelu Lukaku, who has been loaned out to Everton, has been in brilliant form and is scoring goals for fun.
Chelsea have also been linked with a move for Atletico striker Diego Costa, who is also being followed by the likes of Arsenal and Manchester United. The former Real Madrid manager was asked about his thoughts on Zlatan Ibrahimovich, who is currently at PSG, but the Portuguese manager refuted any claims pertaining to the same, stating that the Swede will stay in PSG beyond the end of next summer.
"I have a team but no striker. A player like him can't play in front of 3,000 people. Monaco is a club to end [your career with]," Mourinho said.
"Eden is our boy. We want him to stay for 10 years. We want to build the team around him. He's a player with the style of football that we want to have in our team. Zlatan to Chelsea? It's impossible. He's happy at Paris. I know because he is my friend and we are in touch. PSG, with all its wealth, would never open the door. That's mission impossible," he added.
Chelsea take on Galatasaray in the Champions League on Tuesday and Mourinho believes that the older players in the team, by the likes of Eto'o, John Terry and Ashley Cole will have a major role to play in deciding their fortunes.
"These older players in Chelsea they have a big history in the Champions League. They've experienced everything in the Champions League. The most important thing for us in the Champions League is to have a feeling of knockout Champions League for the players that never did it. This is the first time that they play, some of them. Oscar and Hazard and these kind of guys," he concluded.