Jose Mourinho: Individual Mistakes Cost us the Third Goal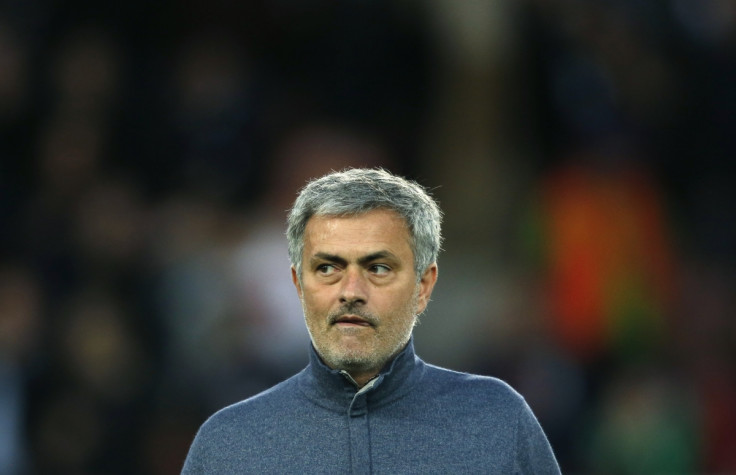 Jose Mourinho has slammed his team for conceding the third goal in the final minute of the game against Paris Saint-Germain, which was brought about by a solo effort from Javier Pastore.
The Chelsea manager has blasted the goal as a 'joke' which has made Chelsea's task of qualifying into the next round all the more tougher. The Blues have to beat PSG by two goals or more if they have to qualify into the semi-finals - a difficult task given the strength in depth of the PSG squad.
The French side took the lead in the seventh minute through Ezequiel Lavezzi but Chelsea brought parity through a penalty by Eden Hazard after Thiago Silva fouled Oscar in the box.
PSG took the lead yet again in the second half with an own goal from David Luiz. A brilliant ball from Lavezzi into the box missed everyone but caught the trailing leg of Luiz who was unable to get out of the way.
It has been a bittersweet few weeks for Chelsea who have beaten Arsenal 6-0 at Stamford Bridge but fell to a 1-0 loss each at Aston Villa and Crystal Palace. Mourinho will be hoping that his team will be up for it in the reverse fixture and replicate the result they managed against Napoli en route to winning the Champions League in 2011/12.
"We scored in our own goal, and the third goal ... it's a joke. Not a goal, a joke. Gary Cahill said it was sloppy but I say it was ridiculous. It was Pastore and us," Mourinho said.
"In the second half we made individual mistakes in areas where, for the whole season, the guys have performed with no problems. They have the right to make the mistakes because we have other players who have made some mistakes all season.
"From a strategic point of view, the team had great discipline and did the most difficult things to do in the game. They stopped [Zlatan] Ibrahimovic when he dropped back to play in the midfield and between the lines, and he was completely under control.
"Edinson Cavani was completely under control. The positional play from Marco Verratti and Thiago Motta was under control, as were their full-backs, but we couldn't transform our half-chances into goals. And on top of that we made defensive mistakes, individual defensive mistakes, so we paid the price," he concluded.
© Copyright IBTimes 2023. All rights reserved.