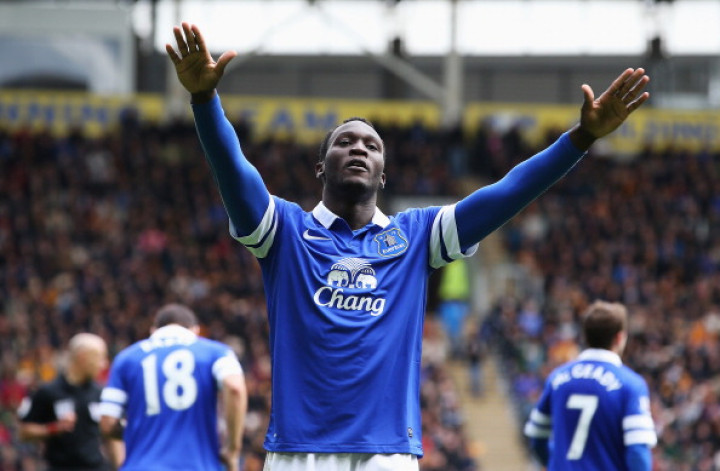 Chelsea manager Jose Mourinho has fired a parting shot at departing striker Romelu Lukaku, who was revealed as an Everton player on Thursday.
Lukaku signed for Chelsea in 2011 from Anderlecht, but made only 10 Premier League appearances in the first team and spent the last couple of seasons on loan first at West Bromwich Albion and most recently at Everton.
He impressed during both his loan spells, especially in his most recent stint at Goodison, where he scored 15 goals and provided six assists in 31 league games.
However, even though his performances drew attention from various top clubs, it was not good enough to impress the Chelsea hierarchy, who went out and made the big money signing of Spanish striker Diego Costa. They also re-signed Blues legend Didier Drogba, the player Lukaku was brought in to replace and emulate.
This prompted the player to look for a move to a club where he will get regular game time and will be first-choice striker. Everton were the most interested side and they snapped up the player for a club-record £28m.
Meanwhile, the Blues boss who wished the striker well for the future feels that the Belgian did not have the motivation to fight for his place at Chelsea.
"The thinking was first of all the fact that Romelu was always very clear with us that in his mentality and his approach he was not highly motivated to come to a competitive situation at Chelsea," Mourinho said, as quoted in the Daily Mail.
"He wanted to play for Chelsea but clearly as the first choice striker which in club of our dimension very difficult to promise to a player that status. That reduced, immediately, his desire to come to us."
"The important thing is that he's happy and things work well for him, he's a good kid and has his way of thinking and organising his career project."
"All I can do is wish him well. He deserves luck and to be happy," the former Real Madrid boss added.
Mourinho stressed on the fact that the Stamford Bridge club were keen to stay within the FFP rules, and that once Everton's offer came in Chelsea had to consider it.
"After that Everton came with an important offer and as I always say, because it's the reality of our club and we want to do things well and be inside the FFP rules, it's always in the thoughts of the board, when you have the chance to make some movement that create positive impact on FFP we always analyse these situations," the Portuguese explained.