Jose Mourinho Opens Up About Juan Mata's Sale to Manchester United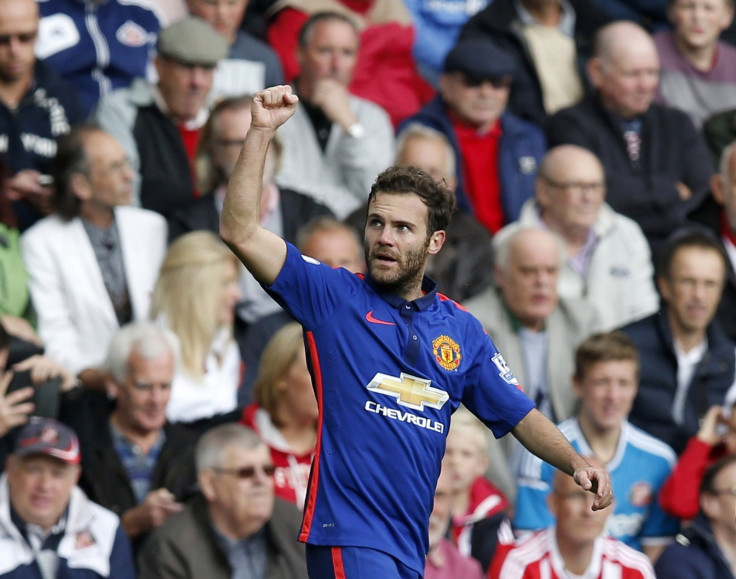 Chelsea boss Jose Mourinho has revealed the reason for selling Juan Mata to Manchester United during the 2014 January transfer window.
Manchester United paid a reported £37.1m, a then club-record fee to land the Spanish international from the Blues. It was not a very popular move on the part of the Portuguese manager, as Mata had been named Chelsea's Player of the Year for the second successive season.
However, the Portuguese boss has revealed that in this day, where clubs have to be mindful of economic stability, Chelsea were willing to do business with anyone willing to pay the right amount for the player, and in this case it was the Old Trafford club.
Mourinho has strengthened Chelsea significantly this summer, but most of the players that have been brought in were done so with the money raised by selling top players, who were not in the manager's plans. David Luiz was sold to Paris Saint-Germain for a reported £50m, giving the former Real Madrid boss a considerable amount of funds to spend on new recruits.
"With these assets or players who are not fundamental for me, it's where you - meaning, my club - have to do the best possible job for me. Is this easy to say when you are talking about very good players? It's not easy," Mourinho said, as quoted by the Express.
"For example, Mata to Man Utd. We are losing a very good player to a direct opponent. Would this have happened 10 years ago? Maybe not."
"But in the modern football and the new economic reality [for Chelsea], if Man Utd pays you an important amount of money he has to go," the Portuguese manager explained.
"It is my club's vision. It's my boss, Mr Abramovich, the board. And I share it. I'm not the sort of manager that says - no, not to Man Utd. Sell Mata to Juventus or Barcelona but not Man Utd."
The former Inter Milan boss has gone further and defended the sale, when he pointed out that he cannot have '20' players who are similar to one another.
"Chelsea cannot have 20 replicas. I cannot have Fabregas and another Fabregas getting the same salary. If he can't play I can adapt and put Oscar, say, here," Mourinho concluded.
© Copyright IBTimes 2023. All rights reserved.