Diego Costa Injury: Jose Mourinho Takes Sly Dig at Spain and Vicente Del Bosque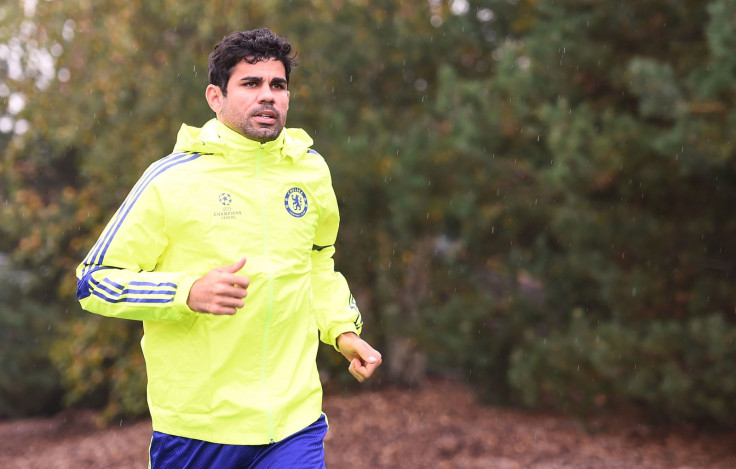 Chelsea manager Jose Mourinho has taken a swipe at the Spanish national team after Diego Costa was reportedly ruled out from playing for up to three weeks after returning from international duty.
The Chelsea striker was in good form during Spain's Euro 2016 qualifier against Luxembourg. But his hamstring injury has been aggravated, and will keep him on the sidelines.
Spain's decision to play Costa has angered Mourinho, who warned against playing the striker on a continuous basis due to his injury. But Spain's manager Vicente del Bosque believes that if the striker is fit enough to regularly play for Chelsea, he was able to play for his national team.
Now after Costa played two matches for Spain against Slovakia and Luxembourg, Mourinho is not sure when the striker will return to Chelsea,
But Chelsea's manager he has made a dig at Spain, saying that the former Atletico Madrid striker will be fit for international duty in mid-November.
"The only thing I can say is after Arsenal he went to national team, he played two big matches against Slovakia and Luxembourg, and become in condition where he's not able to play for this club," Mourinho said, as quoted by Goal.
When asked if he had spoken to the Spanish national team's medics, the Portuguese manager replied: "For what? To spend money on the call?
"I think he'll be in great condition in mid-November to be back for the national team. That's for sure. Our medical department will take good care of him and he'll be in perfect condition."
Mourinho is unhappy at losing his star striker, who has scored nine goals in seven Premier League appearances this season.
"He will play for me when he's got free time from the national team," Mourinho concluded.
© Copyright IBTimes 2023. All rights reserved.