Jose Mourinho recalled Luke Shaw to the Manchester United squad for their 1-1 draw against Everton on Tuesday (4 April) despite claiming he lacked focus and ambition after their draw against West Bromwich Albion on Saturday (1 April). It was just his second Premier League appearance since October last year.
The Portuguese manager, however, continued his criticism of the left-back and this time questioned his understanding of the game despite labelling his performance 'good'. Shaw came on as a 65<sup>th minute replacement for Ashley Young, who went off with an injury and was instrumental in helping United salvage a point.
Ashley Williams was sent off for using his hand to block Shaw's goal-bound effort that led to a penalty and Zlatan Ibrahimovic equalised in the 94<sup>th minute of the game. Despite the former Southampton defender's impact, Mourinho believes he needs to improve his understanding of the game claiming that he had to guide Shaw throughout his time on the pitch.
"I tell you this because I told him already," Mourinho said after the game, as quoted by Sky Sports. "He had a good performance but it was his body with my brain. He was in front of me and I was making every decision for him."
"The communication was possible because we were very close. I was thinking for him, when to close inside, when to open, when to press the opponent, I was making every decision for him.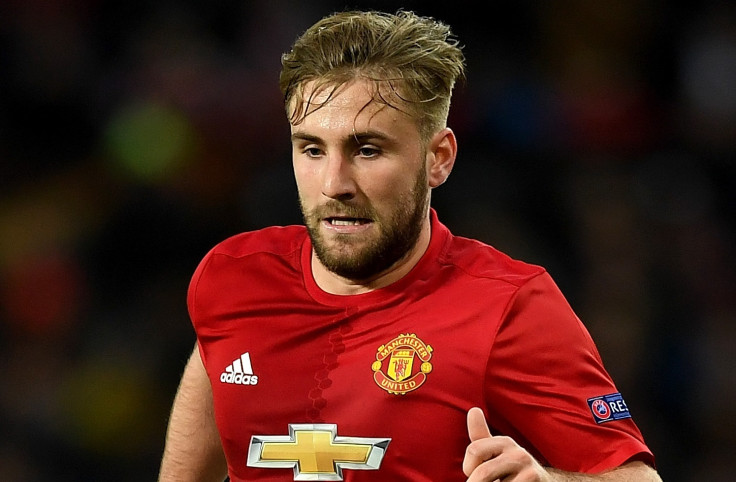 "At this level we need the fantastic body he has to play football, the fantastic physical qualities he has, the very good technical ability he has, but he cannot play with my understanding of the game. He must understand the game and he must think. He must accelerate the process because he is 21 years old and that is old enough to have a better understanding of the game," the Portuguese manager explained.
"But his contribution was good, he improved the team."