Manchester United manager Jose Mourinho has refused to blame the officials after his side were denied three points from the Premier League stalemate with Everton at Old Trafford. Zlatan Ibrahimovic cancelled out Phil Jagielka's first half goal with a 94th minute penalty, but only after the former Sweden captain was earlier denied an equaliser after being flagged offside.
Ander Herrera's cross found the 35-year-old, who headed beyond Joel Robles but the effort was chalked off despite replays later suggesting he was not beyond the last defender. United were able to extend their unbeaten Premier League record to 20 games only after Ashley Williams' handball gifted Ibrahimovic the chance to secure a point.
The result keeps United off the pace in pursuit of a top four place which would guarentee them qualification for next season's Champions League – although they can still reach the competition if they win the Europa League. But despite dropping more points at home, Mourinho was unwilling to take aim at the officials for costing his side victory.
"They fought until the last second," the United boss told BT Sport. "With the VAR we win this game because it is not an offside. But it is a difficult one for the linesman. I am not critical of him at all. I just say when the VAR come it will help, especially them – the linesman and the referees.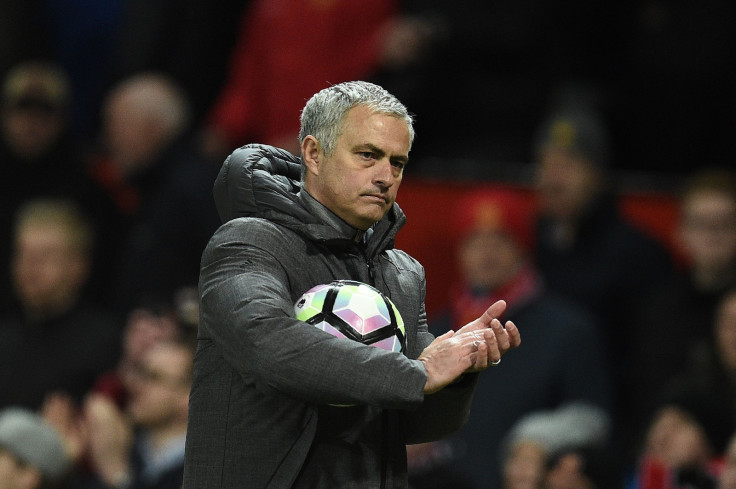 "So if they have any doubts then they should give advantage to the team that attacks. From what I saw just now on the computer for me it is not an offside. If there is a big doubt it is a goal. I repeat I am not critical with the linesman, not at all. I just think it will be welcome by everyone, especially them. Because for them it is not good when they mistakes even little ones like this one."
In United's 50th game of the season, Ashley Young was substituted due to injury in the second half while Mourinho claimed several players struggled physically during the game. Ibrahimovic and Herrera returned from suspension and Luke Shaw after a spell out of the side but Mourinho has concerns heading into the closing weeks of the season – with captain Wayne Rooney also absent due to an ankle problem.
"The performance was not very good," he added. "The spirit in the second half was phenomenal and with some players really in trouble. Some by the physical point of view, some others clearly with the confidence levels low an difficult to perform better.
"Deja vu in many things but I have to admit we played better football in some other matches. Did we have chances? Yes. Not a dozen, a few. Did we hit the post? As always, yes. Did the opponent goalkeeper play well? As always yes. One decision went against us? yes. I want to repeat agin I do not blame him. Was the opponent ultra defensive as always? Yes.
"But we didn't play very well. We had some players in trouble especially but in the confidence point of view. Some guys are suffering a little bit. But the spirit was good, the pride was here, that Manchester United way of fighting way there especially in the second half that followed a first half that was not good at all."