Manchester United could look to end Luke Shaw's troublesome spell at the club by completing a sensational swap deal with Tottenham Hotspur full-back Danny Rose in the summer transfer window, according to ex-England defender Stuart Pearce. Shaw's days at Old Trafford appear to be numbered after being publically criticised by manager Jose Mourinho, which could lead to the 21-year-old being offloaded at the end of the campaign.
Mourinho questioned Shaw's professionalism during a scathing assessment of the England left-back following the Premier League stalemate against West Bromwich Albion. Shaw moved from Southampton at the aged of 19 in the summer of 2014 for £31m– at the time a world record fee for a teenager but constant fitness problems have contributed to a nightmare three years for the youngster.
Though Shaw has since been reintegrated into the United squad ahead of the visit of Everton on Wednesday [4 April] it remains to be seen whether Mourinho offloads the player at the end of the campaign. His future does indeed appear to be bleak and Pearce – who managed Shaw at during his spell as England Under-21 boss – believes his exit is inevitable; with a move to Tottenham representing a possible exit route.
"He has had a real stop-start career at United," he told Sky Sports. "He's shown flashes and that he looks every part a Manchester United player and left-back. Other times he's had injuries and not played well. There are question marks over his professionalism which I find strange for a young player.
"He's a got wonderful manager to teach him the game. He is going to have to convince Jose that he is the right man for the job. I don't think it is as easy as saying 'if you don't think I'm right then I'm off'. At times as players you have to roll your sleeves up and prove people wrong. I think he has to do that.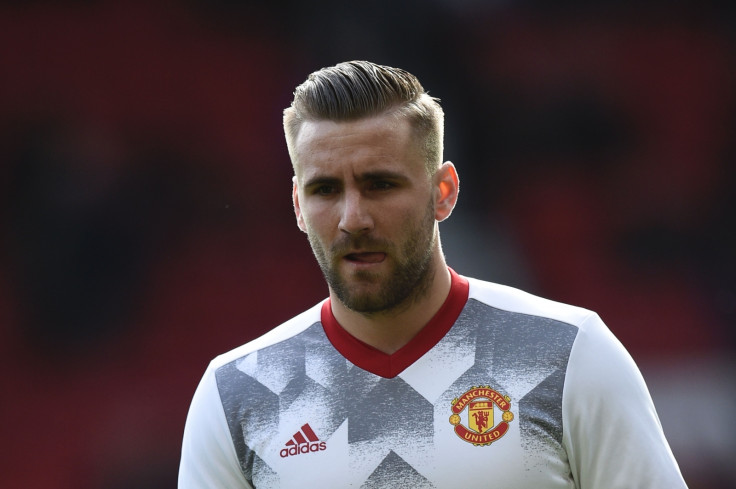 "If he decides that his manager wants to move him on then there is talk of Tottenham maybe taking him. If Tottenham take him, because he's worked with Pochettino, I think the biggest talent in the left-back department is Danny Rose. There might be money available there in a swap deal possibly."
United have previously been linked with a move for Rose, with The Sun previously claiming the club were looking to bring him and fellow-Tottenham full-back Kyle Walker to the club in a deal worth £60m.
Among the shortcomings levelled at Shaw by Mourinho were his "commitment", "focus" and "ambition", while his fitness has constantly been a cause for concern. He suffered a double broken leg in September 2015, forcing him to miss the rest of the campaign, but Mauricio Pochettino – his manager at Southampton – as well as Roy Hodgson and ex-United boss Louis van Gaal have all questioned his physical well-being.
"He will have tried to put his arm around his shoulder," Pearce added on the criticism of Shaw, who has made one Premier League start since October. "He's fit an available so he'll give him the opportunity to play. He'll try every tactic there is to get a tune out of him.
"With the timescale managers have to work to you have to make a decision 'is this kid for me?' I think he could have done with staying at Southampton another year or two. I think he moved too quickly and all of a sudden we've got this scenario where club and player are not fantastically happy at the moment."