Jose Mourinho reveals Petr Cech's future is not in his hands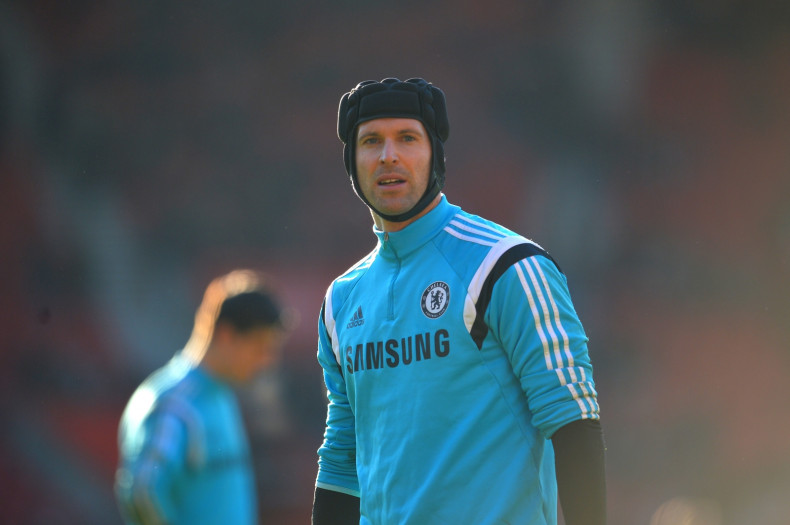 Chelsea manager Jose Mourinho has revealed that he has no power over Petr Cech's decision to move to Arsenal or Manchester United in the summer.
Thibaut Courtois has been the first choice ahead of the 33-year-old stopper in the current season and the Czech international has made only six Premier League starts, but was given an extended run in the FA Cup and the Capital One Cup, which they went on to win.
However, Mourinho revealed that it is not enough for the Cech. He has won nine trophies with the Blues and is looking to move to a club in the Premier League where he can play day in day out and challenge for the Premier League title.
Arsenal and United are believed to be interested in the player, with the Gunners viewing him as a replacement for Wojciech Szczesny, who has fallen out of favour while United have earmarked the player as a replacement for David de Gea, who is reported to have agreed terms with Real Madrid ahead for a move in the summer.
Mourinho is concerned that letting Cech leave for a club in the Premier League will mollify their chances of securing the title next season, something which he wants to avoid at any cost.
"If it's in my hands he would never go, would never go to big clubs with fantastic teams. Big candidates to win the Premier League. I would never let him go," Mourinho said.
"But it's not in my hands. My perfect scenario is that he stays with us, I think he belongs to this club, this club belongs to his history and to his life, too.
"He is a fantastic keeper, fantastic dressing room and squad man. I tried to prove the respect I have for him. I played him in the cups, gave him matches in the Premier League.
"I can imagine that a 32 or 33 year old keeper feels young and feels the passion to play every game," he added.