Given all the reports from Spain this weekend, David De Gea looks certain to leave Manchester United this summer. Which begs the question: how on earth have England's biggest club allowed him to slip through their grasp?
United should have sorted out De Gea's contract months, if not years ago. He's one of the best young goalkeepers in the world, and only Thibaut Courtois can compare with him in the Premier League. Yet United stand on the brink of losing him, and they're unlikely to make much profit, if any, on the £17.8m they paid Atletico Madrid.
United boss Louis van Gaal says he is already scouring the planet for replacements for his star goalkeeper. But anyone they sign will cost a huge fee. In fact they'll probably end up paying more than they receive for the Spaniard.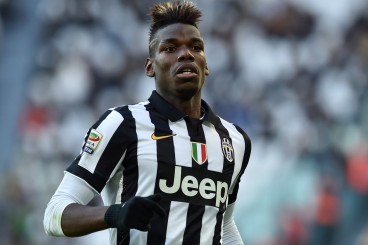 You have to wonder what United's board are playing at. They had a similar situation with Paul Pogba, of course, albeit that was slightly different. Ferguson didn't put up too much of a fight when Pogba expressed his desire to move. You got the feeling Pogba's attitude, or perhaps his agent's attitude, didn't sit well with Ferguson.
But De Gea has matured into a world-class goalkeeper at Old Trafford and his attitude appears to be faultless. We've yet to hear any stories about him stirring things up in the dressing room, or letting himself down off the pitch. United certainly don't want to let him go.
De Gea signed a five-year deal when he joined United in the summer of 2011. The United board should have put a new contract under his nose when he reached the halfway point in that contract, which would have been midway through the 2013-14 season. At that point De Gea was already a star player, so he would certainly have justified a new contract on a significantly increased salary.
If I was a football club chairman, I would ensure that all my key players were given new contracts when they were halfway through their existing deals. That way you would avoid the sort of situation United are in now; even if a player refused to sign the new contract, you'd have plenty of time to find a replacement and sell the player at top market rate.

'Had Chelsea signed Gerrard, they would have won far more than the three league titles they had managed until the start of this season. They would have established an era of dominance, and won the Champions League earlier.'
Read Jason's take on Steven Gerrard by clicking here.
It was different in my day, of course. When I was playing for Chelsea and Spurs, Jean-Marc Bosman was an unknown football plying his trade in the backwaters of the Belgian league. As players, we had no rights. Our clubs could simply let our contracts run down and retain us in conditions of virtual serfdom when the deals ran out.
Bosman's court action, of course, changed everything. By enshrining the principle of freedom of contract, he transferred the power from the clubs to the players. The chairman and directors had to adapt; it appears United's board have yet to receive the memo.
Valdes doesn't cut it
Yesterday we got a glimpse of United's future, a future without De Gea. Victor Valdes came on when the Madrid-born goalkeeper injured himself, and conceded a goal shortly afterward. Although it would be extremely harsh to blame Valdes for the goal, which took a huge deflection, he doesn't look like a long-term successor to De Gea, not for my money anyway.
Valdes has had a great career with Barcelona and Spain, but I reckon I could come out of retirement and do a job between the sticks at the Nou Camp, such is the dominance Barca enjoy in 99% of their games. Valdes will have a far tougher job in the Premier League, and I'm not convinced he's up to it.
Personally, if I was the United board, I'd go for Hugo Lloris. Jose Mourinho is unlikely to let Petr Cech, given United look like they might challenge Chelsea again next season, and some of the other alternatives touted in the media, such as Asmir Begovic, are untested at the highest level.
But Lloris is a step down from De Gea, and he's likely to cost significantly more. Once again, it looks like United will be left to count the cost of their bizarre approach to player contracts.
Jason Cundy was a hero at Stamford Bridge as a no-nonsense centre-half during the early 1990s. Today he presents the popular Sports Bar radio show on Talksport, and you can find out more about his work with the station here.
He also commentates on Chelsea games for Chelsea TV, working with fellow IBT columnist David Chidgey,and is a prolific member of the Twitterverse.