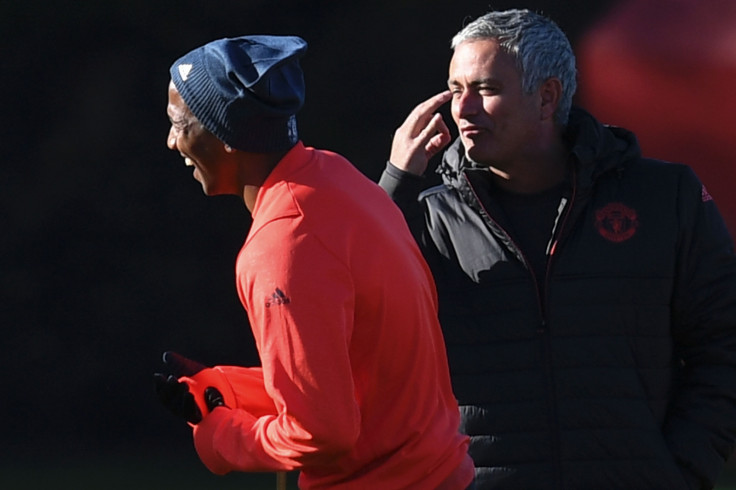 Manchester United manager Jose Mourinho has admitted it "hurt" him to leave Memphis Depay and Ashley Young out of his squad during the 4-1 EFL Cup win over West Ham on Wednesday night (30 December). Yet, the boss left Old Trafford very pleased with the display of the Red Devils as two braces from Anthony Martial and Zlatan Ibrahimovic were enough to set up a meeting with Hull City in the semi-finals.
Mourinho deployed a strong starting 11 to beat the Hammers, playing Henrikh Mkhitaryan, Wayne Rooney, Martial and Ibrahimovic in his attack while giving Bastian Schweinsteiger his first minutes of football since March later in the game.
However, Depay and Young failed even to make the bench. The Dutchman has only started one game under Mourinho while Young is yet to play a game since the United win over Swansea earlier in November.
But the Portuguese boss said that he had no other choice due to the whole competition for places in his squad.
"It hurts me, it hurts me. It hurts me a lot to leave [Memphis] Depay and Ashley Young at home," the United boss said after the game. "It hurts me a lot like last week, when I had to leave out Martial, and next week I'll leave another one. We have so many players for these positions and it's good for me but it's bad for them. Football players want to play matches and I cannot give to everyone at the same time, so it hurts me."
Furthermore, Mourinho hailed the response of his side to progress to the EFL Cup semi-final with a sensational performance following their weekend draw with the Hammers.
He said: "We won comfortably with beautiful, attacking football. Goals plus performance equals real happiness. I'm pleased with the result, because the performance is something that we're used to. We are playing very, very well at home and this was more of the same. I think that, after their goal, we had 10 minutes where we felt it. The players couldn't hide that, because West Ham equalised with their first shot, but in the second half the team got the confidence to play again.
"The beauty of our attacking football is more of the same match after match but this time with goals, like against Feyenoord. One of the things I proposed to myself was to come to such a club like Manchester United who play the kind of football that people want, because it's Manchester United tradition, so I'm really happy with that."