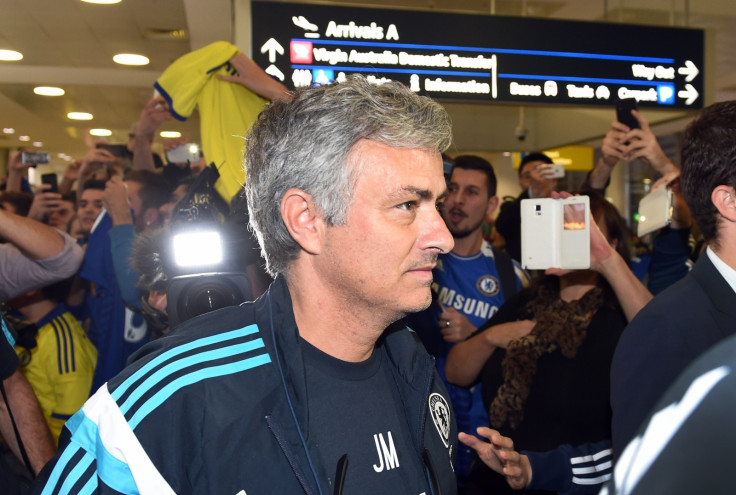 Chelsea manager Jose Mourinho wants to sign three players during the summer transfer window but has warned Arsenal and Manchester United he will launch a bid for their players should the pair attempt to sign Petr Cech.
The Blues boss wants a new defender, midfielder and striker, following the departure of Didier Drogba to bolster a squad which cruised to the Premier League title last term.
Petr Cech has been heavily linked with a move away from Chelsea after making just six Premier League starts for the club last term, with Arsenal and United among the clubs reportedly interested.
Speculation has swelled over Cech's future and his next club with any move to Arsenal or United likely to strengthen Chelsea's title challengers.
Speaking at the launch of BT Sport's Champions League and Europa League coverage, Mourinho responded when asked if Cech could select his next club: "Perhaps, perhaps. But for every club that is interested in Petr, I can find a player that I like in that team too.
"My answer [over whether I control Cech's future] is not important because the owner is the owner, he is the person with the perspective I admire a lot, respect a lot.
"He respects a lot of people who do important things for him like Petr. Since 2004 to 2014/15, 11 years of success with the club, 11 years of unbelievable behaviour. I will have to accept any decision that the owner has.
"I'm different. I have the same respect for Petr that everybody at the club has, but my answer would be no way. If the answer (from the owner) is different I accept that."
While Liverpool and United have already been active in signing players ahead of the new season, Chelsea have been understated in their approach and have added just one player in the form of Brazilian youngster Nathan.
But Mourinho wants to make a number of additions in the off-season, with the priority to replace Drogba, who scored four goals last season for the west London outfit.
"I want a striker, because we lost our legend [Didier Drogba]. Also a defender and a midfield player to give a little bit more competitiveness to the squad, bring some new blood in, put some players a little bit under pressure.
"They know they have someone waiting, I need that to support my way of working. Now they're the champions I need that. But basically the same squad, the same team, the same manager, stability in the club."