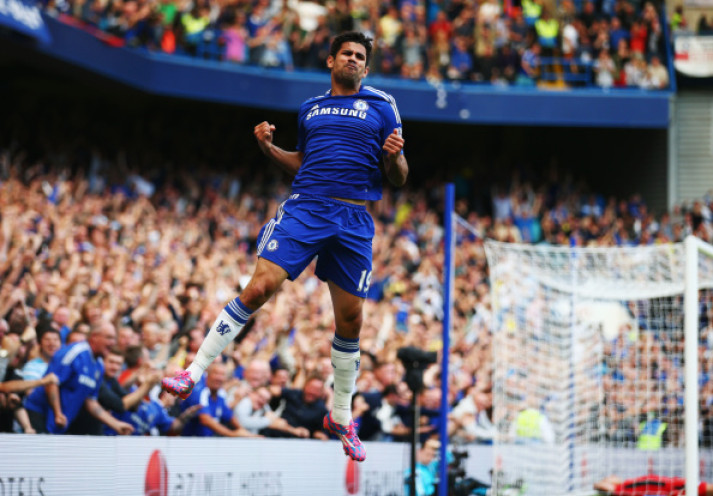 Chelsea manager Jose Mourinho has criticised the Spanish national team's treatment of Diego Costa, who is currently unable to play two games in one week.
Costa came on as a substitute during the latter end of the Champions League match against Schalke on 17 September, with Mourinho stating the Spain international was unable to fulfil two matches within a seven-day period due to his recent injury problems.
Despite finishing last season with Atletico Madrid with a hamstring injury, Costa played in the World Cup before featuring in the friendly defeat to France, where he suffered a recurrence of the injury.
Ahead of the visit to Manchester City on Sunday 21 September, Mourinho said: "Diego is not in the best condition but he will start the game.
"He plays this game but he can not play against Bolton, it is a simple as that. Yes he could do with [time off].
"Last season he was in Atletico Madrid, this season the problem was the national team. We tried to do our best, the player is fantastic in his amazing attitude and I just want to focus on that.
"I know what we have and we have to try and protect him. In this moment I don't have this problem. He plays Sunday, he plays against Aston Villa on Saturday at this moment the decision is made.
"Let's see his evolution and let's hope he goes in the right direction and hope he can play every game."
Mourinho team is likely to come face-to-face with former Chelsea midfielder Frank Lampard, who is on loan at Manchester City from New York City FC.
The Portuguese manager said he was surprised to see Lampard join the Premier League champions.
"It's football, it's football," he said. "I wouldn't have imaged that if you'd asked me that before I would have said so. Even a few months ago when he signed for the New York team. It is his decision and his life.
"When he left for New York, this is life and his decision, and he has his way for that."