Manchester United manager Jose Mourinho says he was "surprised" when Nemanja Matic's agent called him during the summer and offered him the chance to sign the midfielder from Chelsea.
The Blues' decision to sell Matic to United in a £40m ($52m) has come under scrutiny in light of the Serbia international's impressive performances at his new club and the Premier League champions' below-par form in recent weeks.
Matic scored once in 35 Premier League appearances during Chelsea's title-winning 2016/17 season.
In this season with United, the midfielder has played every single minute for the Red Devils in the league so far.
"I was surprised when [Matic's] agent called me to say 'do you want him?'" Mourinho told Sky Sports ahead of his side's trip to Chelsea on Sunday, 5 November.
"I was surprised, but he's an agent I know well. Normally, he's very direct and objective, he doesn't waste time, he doesn't try to get people to be interested in his players to improve their situation at their club.
"Normally, he's very straightforward. So when he told me 'you can have him if you want', I said 'of course I want'."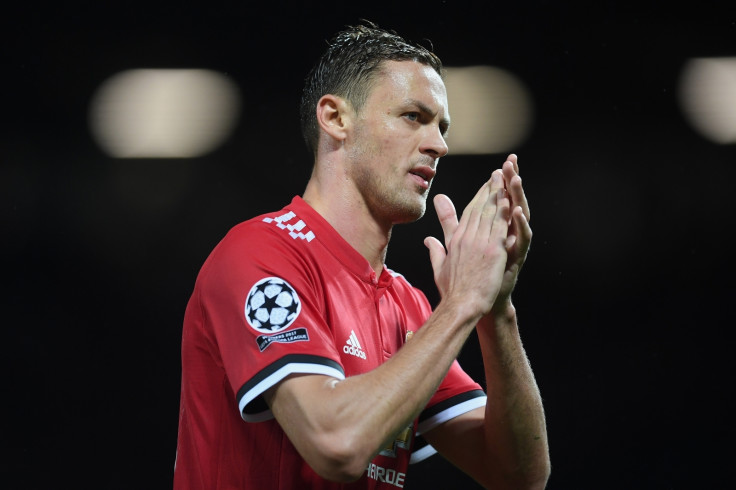 Chelsea goalkeeper Thibaut Courtois also gave his view on the transfer, suggesting that Matic pushed for the move to United and the club had little choice but to acquiesce to his wishes.
"I think that if a player nowadays wants to go to a team, the player has a strong will to join another team, it is hard and you cannot just ignore him and say 'you can't leave'," the Belgian was quoted as saying by FourFourTwo.
"Then you have a disappointed player who maybe won't play at his best. For us, you have given another player to another big team.
"These are the choices made in football. He is a quality midfielder but hopefully we can show that we are better on Sunday."
Chelsea are trailing United by four points in the Premier League table heading into the showdown with their title rivals at Stamford Bridge.